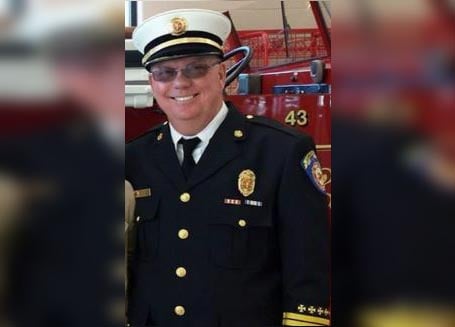 Source: CBS
COMSTOCK TOWNSHIP, Mich. (AP) -
Flags are being lowered to half-staff in Michigan to honor a fire chief who died after he was struck by a vehicle in southwestern Michigan.
Michigan Gov. Rick Snyder ordered U.S. and Michigan flags to be lowered Wednesday on all state buildings and within the state Capitol complex in honor of Comstock Township Chief Edward Switalski.
A service for Switalski is Wednesday at Wings Event Center in Kalamazoo. He worked for more than three decades at Pleasantview Fire District in suburban Chicago before becoming Comstock Township chief in 2013.
The 55-year-old died June 13 after being struck as he responded to another crash on Interstate 94 in Comstock Township, 135 miles (220 kilometers) west of Detroit.
Snyder says Switalski "will be remembered for his commitment and dedication to his community."
Copyright 2017 The Associated Press. All rights reserved.