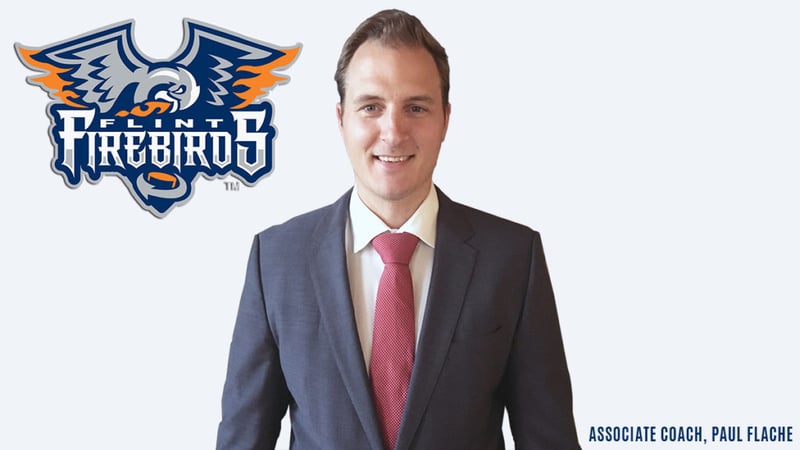 Toronto, ON – The Ontario Hockey League is pleased to announce the appointment of Paul Flache to the Flint Firebirds Hockey Operations Department in the position of Associate Coach.

Flache, a 35-year-old Toronto native and OHL alumnus, has coaching and player development experience gained through over a decade operating elite training facilities and coaching Tier 1 elite players with the TPH Thunder organization. Flache played three seasons in the OHL for the Brampton Battalion from 1999-2002 then spent 10 seasons playing professional hockey in the AHL, ECHL and in Germany. He is also graduate of Toronto's York University.

Effective immediately, Flache joins the club in place of Eric Wellwood who is leaving the organization to pursue a new career outside of hockey.
Copyright Flint Firebirds 2017. All rights reserved.