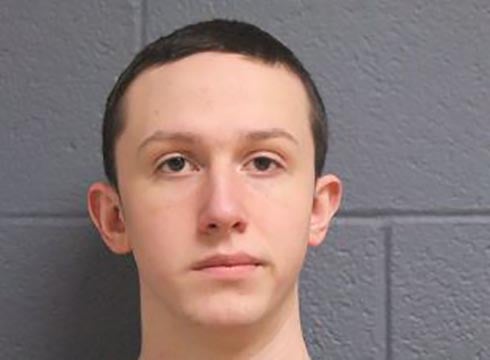 Riley Spitler (Source: MDOC)
JACKSON, MI (AP) -
An appeals court has thrown out a murder conviction for a young man in the 2014 shooting death of his 20-year-old brother in southern Michigan.
The Jackson Citizen Patriot reports a three-judge Michigan Court of Appeals panel found that a Jackson County judge improperly admitted both testimony from a detective presented as an expert in "linguistic statement analysis" and statements made by three of the victim's friends.
Prosecutors are reviewing the decision and can appeal.
Riley Spitler was 17 when he was sentenced last year to 20 to 40 years in prison. He was convicted of second-degree murder in the December 2014 death of Patrick Spitler, but said the death was accidental.
The appeals court judges say Riley Spitler, now 18, should be sentenced for involuntary manslaughter or retried.
Copyright 2017 The Associated Press. All rights reserved.