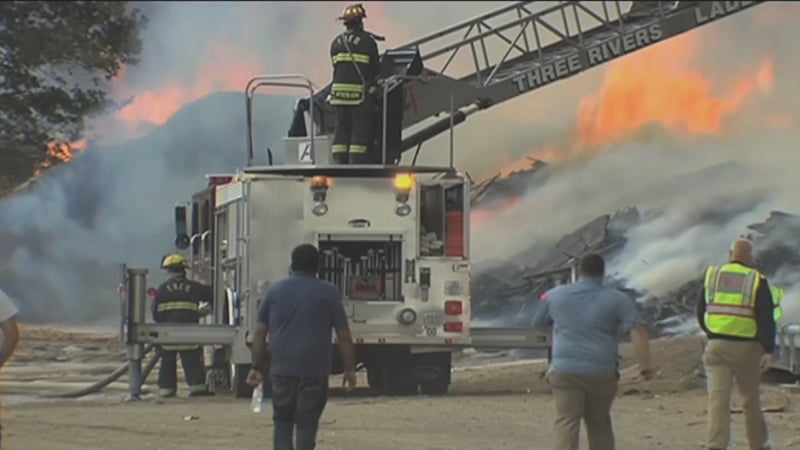 Source: CBS
MOTTVILLE TOWNSHIP, Mich. (AP) -
Officials say a fire at a mulch manufacturing facility in southwestern Michigan has been contained and could take a week to burn itself out.
The fire started Monday afternoon in Mottville Township, near the Indiana state line, and about two dozen fire departments from Michigan and Indiana responded. Authorities say flames engulfed more than a dozen acres and continued to burn on Tuesday morning.
WWMT-TV reports a firefighter was treated and released for smoke inhalation.
Michigan transportation officials shut down a highway in St. Joseph County, Michigan, as crews responded, but the roadway was back open Tuesday. Fire officials said they may release more information later in the day.
Fire officials said wind and piles of recyclable material made the fire difficult to contain. The cause is under investigation.
Copyright 2017 The Associated Press. All rights reserved.