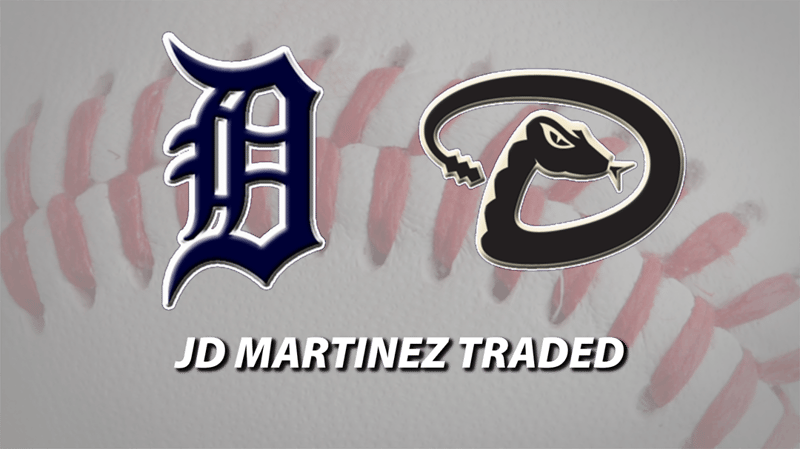 KANSAS CITY, MO (AP) -
The Arizona Diamondbacks have acquired star outfielder J.D. Martinez from the Detroit Tigers for a package of prospects, hoping to solidify a trouble spot while making a run toward the playoffs.
Detroit received Double-A infielder Dawel Lego, switch-hitting infield prospect Sergio Alcantara and shortstop Jose King in the deal Tuesday. Lego is regarded as the Diamondbacks' No. 2 overall prospect.
Martinez has been the subject of trade rumors for weeks as the Tigers slid from contention. Even his mom texted to ask if he'd been traded when he left Monday night's game in Kansas City with a sore back.
He was in the initial starting lineup Tuesday against the Royals before getting scratched when the trade was announced. The 29-year-old Martinez is hitting .305 with 16 home runs and 39 RBIs.
Arizona began the day holding the top spot in the NL wild-card race despite problems in left field this season. The Diamondbacks trailed NL West-leading Los Angeles by 10 1/2 games.
Copyright Associated Press 2017. All rights reserved.