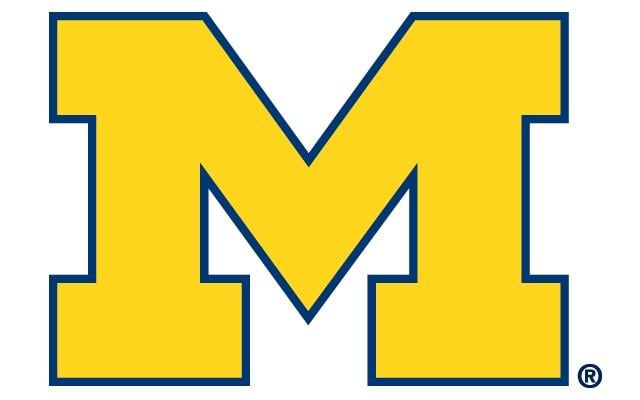 University of Michigan logo
ANN ARBOR, Mich. (AP) -- Michigan has hired Luke Yaklich and DeAndre Haynes as assistant basketball coaches. The school announced the moves Friday and also said Chris Hunter has been elevated to director of basketball operations.
Yaklich and Haynes were both assistants at Illinois State on Dan Muller's staff.
Michigan lost assistants Jeff Meyer and Billy Donlon this offseason. Meyer left to become an assistant at Butler, and Donlon was hired as an assistant at Northwestern.
Copyright 2017 Associated Press. All Rights Reserved.