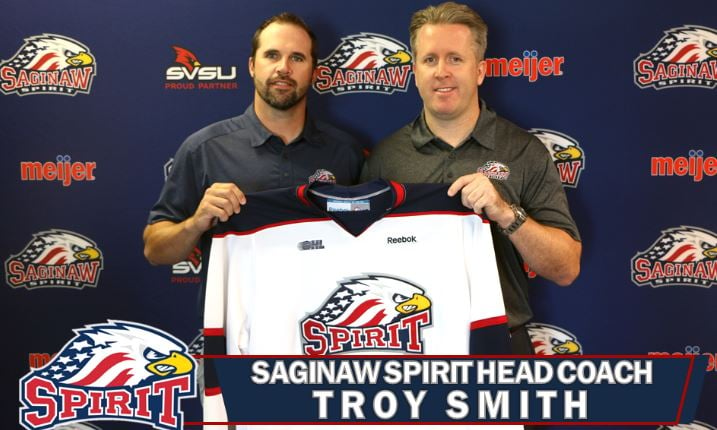 Source: Saginaw Spirit
SAGINAW, MI (WNEM) -
Out with the old and in with the new.
The Ontario Hockey League is about to gear up for another exciting season.
Before the Saginaw Spirit hit the ice, they have a big announcement. Monday, the team named Troy Smith as the 8th head coach in franchise history.
"We are very pleased to announce that Troy Smith will be taking over as the next Head Coach of the Saginaw Spirit," said Drinkill. "When looking for a new coach we had criteria we wanted our new coach to meet and Troy checked off all the boxes. He is a person of high character, is an excellent communicator, and is extremely detailed, prepared, and hardworking. The players and the city of Saginaw will benefit with the addition of him as the Head Coach of the Spirit on and off the ice"
The team had a little over a month to find a new head coach prior to training camp when Spencer Carbery moved on, but instead they did it in just under two weeks.
Carbery decided to leave the Spirit late last month to become an assistant coach in the American Hockey League.
Smith, 39, comes to the Spirit from the Hamilton Bulldogs in the OHL, where he spent the last two seasons as their Associate Coach and Assistant General Manager. To read more about Smith's career, click here.
Copyright 2017 WNEM (Meredith Corporation). All rights reserved.