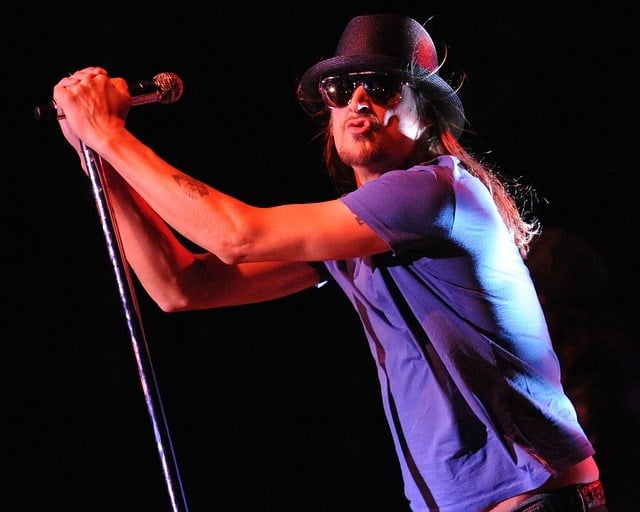 Stock photo
DETROIT (AP) -
A civil rights organization is demanding the cancellation of concerts by Kid Rock at a new sports arena in Detroit, saying his criticism of NFL quarterback Colin Kaepernick was a "dog whistle" to white supremacist groups.
National Action Network Detroit chapter president Charles Williams II said Wednesday that his group will protest the concerts that start Tuesday at Little Caesars Arena.
Kaepernick, who is black, spurred controversy in 2016 when as a member of the San Francisco 49ers he knelt during the national anthem. Kid Rock is white. His real name is Robert Ritchie. He used an expletive about Kaepernick during a concert last month.
Ilitch Holdings President Christopher Ilitch says he can't control "what any artist does or says." Ilitch Holdings owns the company that operates the arena.
Kid Rock's publicist, Kirt Webster, didn't immediately reply to messages seeking comment.
Copyright 2017 Associated Press. All rights reserved.