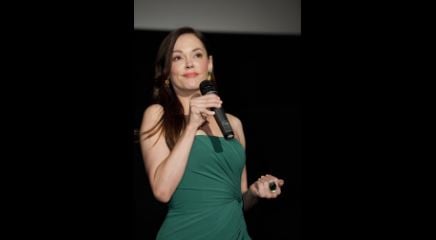 Source: CNN
DETROIT (AP) -
Actress Rose McGowan says she has been "silenced for 20 years" but won't remain quiet about sexual assault and harassment.
The actress on Friday made her first public remarks since accusing film producer Harvey Weinstein of rape. She was speaking at The Women's Convention in Detroit.
She says "the monster's face is everywhere, my nightmare," but she thanked the audience for "giving me wings during this very difficult time." She added it's time to "clean house" in male-dominated Hollywood.
On Twitter, McGowan has amassed supporters and urged on them to call out harassment using the RoseArmy hashtag.
Weinstein was fired from The Weinstein Company on Oct. 8. The Oscar-winning producer apologized without addressing any specific conduct, but has denied later allegations by several women that he raped them.
Copyright 2017 The Associated Press. All rights reserved.