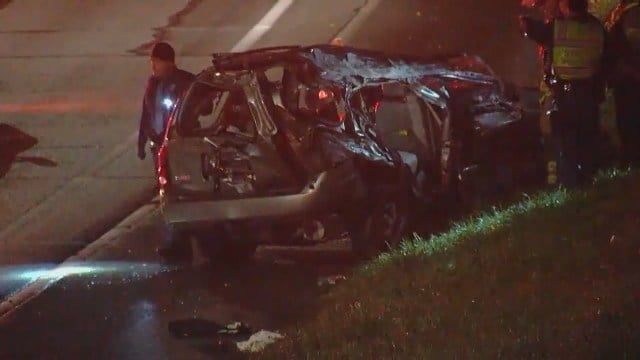 Source: CBS
HARPER WOODS, MI (AP) -
Authorities have identified four people killed when the SUV they were in struck a bridge on a Detroit-area freeway.
State police say a 1-year-old Detroit boy suffered minor injuries in the 1 a.m. Monday crash on eastbound Interstate 94 in Harper Woods. The child was buckled into a car safety seat. The adults were not wearing seatbelts.
A preliminary investigation shows the SUV was speeding when the driver, Doreal Rodgers, lost control, crossed three lanes and crashed.
Alesia Maddox was the front-seat passenger. Rodgers and Maddox were 20.
The other passengers were Armonie Maddox and Ervin Johnson, both 18. Rodgers, Alesia Maddox and Armonie Maddox were Detroit residents. Johnson lived in nearby Eastpointe.
Police initially said the child was two and the adults were as old as 25.
Copyright 2017 Associated Press. All rights reserved.