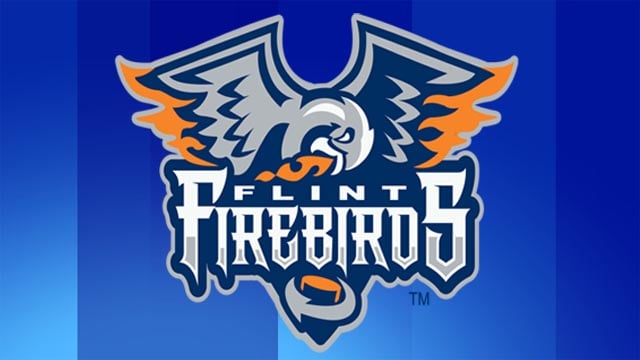 Source: Flint Firebirds
The Firebirds return to the Dort Federal Event Center for a pair of home games this weekend, hosting the Erie Otters on Saturday, Nov. 18 at 7 p.m. and the Owen Sound Attack Sunday Nov. 19 at 4 p.m. Both contests are considered 'double redemption' games for all season ticket holders and sponsors: If you've missed any games this season, you can redeem your unused season ticket(s) to get 2 tickets for every one season ticket presented at the Dort Federal Event Center box office.

Saturday is Ladies Night, featuring BOGO tickets in all price levels for all ladies in attendance. Also, the first 500 ladies will receive a free Firebirds' branded stemless wine glass. There will be a special women's expo on the concourse throughout the game and many drink specials including $2 beers for all women 21+ in attendance. Puck drop is set for 7 p.m. against the 2016-17 Memorial Cup finalists, the Erie Otters.

Sunday also marks another "Firebirds Family 4 Pack Game." Sponsored by Dort Federal Credit Union. At every Sunday home game, the four pack features 4 Silver Level reserved tickets, 4 hot dogs, 4 sodas, 2 game programs and 2 game pucks, a value of $120 for $76. Also, all Sunday's are 'Firebirds KIDS FREE days,' compliments of Aquafina. All kids 12-under will receive a free game ticket with adult purchase. This promotion is valid for all price levels. Fans are encouraged to purchase in advance by visiting the Box Office or by contacting Dominic Gutierrez at domg@flintfirebirds.com. Special offers are not combinable with other discounts or offers.
Copyright Flint Firebirds 2017. All rights reserved.