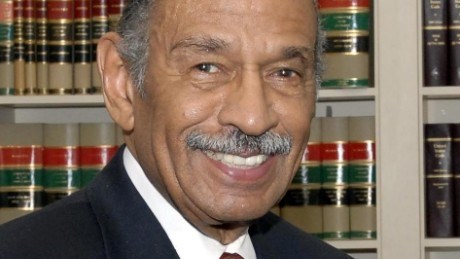 Source: CNN
WASHINGTON (AP) -
Rep. John Conyers is acknowledging his office has settled a harassment complaint involving a former staffer but denies the allegations against him.
The Detroit Democrat said Tuesday in a statement that his office "resolved the allegations" ... "for an amount that equated to a reasonable severance payment."
Conyers earlier told The Associated Press at his home that he hadn't settled any sexual harassment complaints with any staff members and knew nothing about any claims of inappropriate touching.
BuzzFeed reports that Conyers' office paid a woman more than $27,000 under a confidentiality agreement to settle a complaint. BuzzFeed also published affidavits from former staff members who said they'd witnessed Conyers touching female staffers inappropriately or requesting sexual favors.
A spokesperson said in a statement that Conyers was under the impression The AP reporter was speaking Tuesday of "recent allegations of which he was unaware of and denied."
Copyright 2017 The Associated Press. All rights reserved.