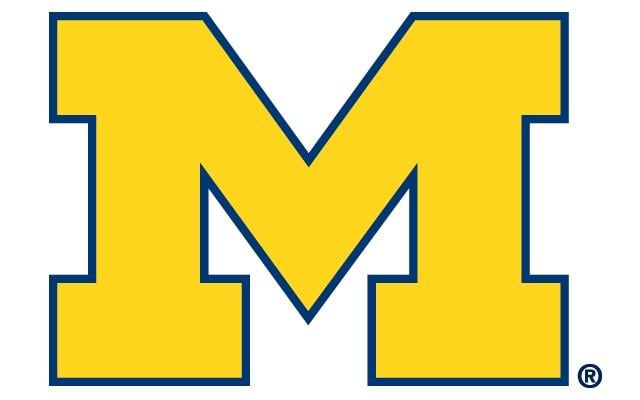 University of Michigan logo
ANN ARBOR, Mich. (AP) -- Moritz Wagner had 21 points and 10 rebounds, Charles Matthews had 17 points and 12 assists and Michigan cruised past UC Riverside 87-42 on Sunday.
Duncan Robinson added 13 points for the Wolverines (6-1), who shot 54 percent for the game and raced to a commanding 41-17 halftime lead.
Chance Murray finished with eight points and four rebounds, while Alex Larsson scored seven for Riverside (2-3), which shot 27 percent in the opening half and 30 percent for the game.
The Wolverines used a 15-0 run in the first half to take control. Robinson's 3-pointer gave Michigan a 41-12 advantage with three minutes left.
Not slowing down after the break, the Wolverines pushed the lead to 56-21 after consecutive 3-pointers from Wagner and Eli Brooks.
Copyright 2017 Associated Press. All Rights Reserved.