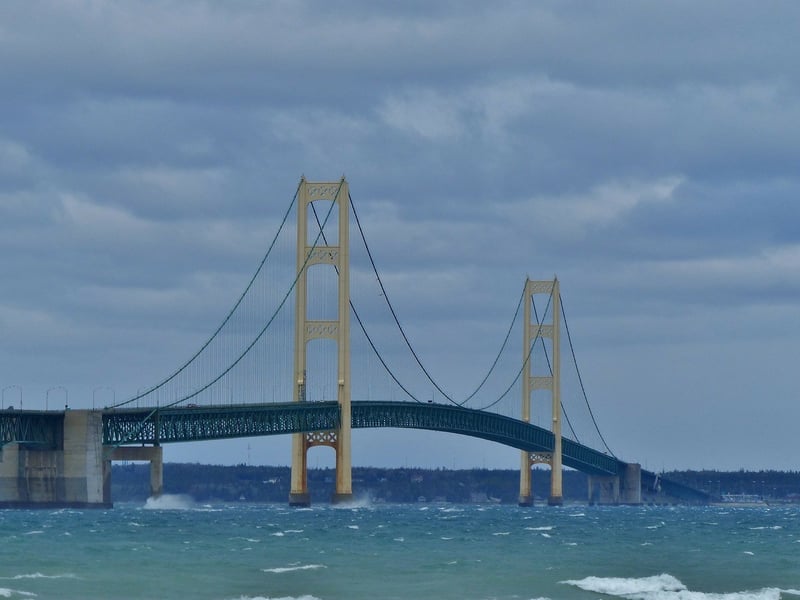 Stock photo
TRAVERSE CITY, MI (AP) -
Michigan officials and Enbridge Inc. have set a deadline of Aug. 15, 2018, to determine the future of twin oil pipelines beneath the waterway where Lakes Huron and Michigan converge.
The date is part of an agreement announced Monday amid rising concerns about the safety of Enbridge's Line 5, which extends across northern Wisconsin and Michigan on its way to Sarnia, Ontario. A 5-mile segment rests on the bottom of the Straits of Mackinac.
Valerie Brader of the Michigan Agency for Energy says if the two sides can't agree by the deadline, the state will "take another path" that could include shutting down the line.
But she said the state will consider other alternatives, including routing the underwater segment through a tunnel. Enbridge will evaluate three tunnel options by next June.
State officials have raised increasing concerns about the safety of the pipelines, which were laid in 1953.
Michigan Attorney General Bill Schuette today released the following statement in response to an announcement about new Line 5 pipeline actions taken by Gov. Rick Snyder:
"Today's announcement is a good step forward toward fulfilling our responsibilities to protect the Great Lakes and the health of Michigan citizens."
Copyright 2017 Associated Press. All rights reserved.