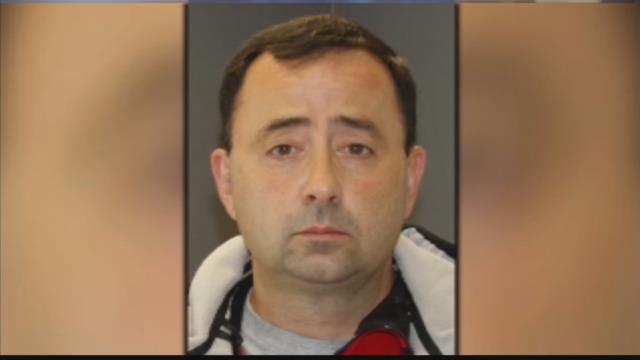 Larry Nassar (Source: CNN)
DETROIT (AP) -
A former federal prosecutor hired by Michigan State University says there's no evidence that campus officials knew a sports doctor was sexually abusing young female athletes.
>>Read more: Michigan sports doctor gets 60 years in prison for child porn<<
Patrick Fitzgerald made the disclosure in a letter to Michigan Attorney General Bill Schuette (SHOE'-tee), who had asked for an internal report. Fitzgerald says there's no report. But he says Michigan State is "willing and able to cooperate" with state and federal authorities.
Fitzgerald's letter was released Friday by Schuette, a day after Larry Nassar was sentenced to 60 years in prison for possessing child pornography and obstructing investigators. He's awaiting prison sentences in state court for using his hands to molest girls who needed help with injuries, especially gymnasts.
Nassar worked at Michigan State and at USA Gymnastics, which trains Olympians.
Copyright 2017 Associated Press. All rights reserved.