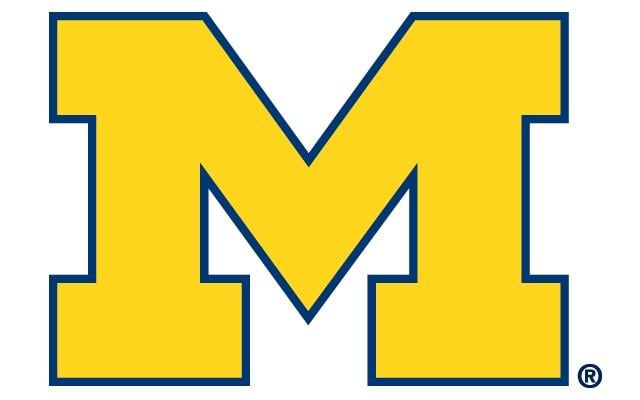 University of Michigan logo
ANN ARBOR, Mich. (AP) -- Moritz Wagner scored 23 points and Charles Matthews added 20 to help Michigan overcome a 15-point second-half deficit to beat UCLA 78-69 in overtime on Saturday.
The Wolverines (8-3) battled back after falling behind 46-31 in the second half, getting within 64-63 when Zavier Simpson stole a Bruins' pass and made a layup with 18 seconds left in regulation.
Following G.G. Goloman's free throw for UCLA, Eli Brooks was fouled on a drive and hit both free throws to tie the game at 65 with 10 seconds left. The Bruins (7-2) had a final chance in regulation, but Prince Ali missed a long jumper at the buzzer.
Michigan began overtime with consecutive 3-pointers from Simpson and Matthews to gain momentum. Matthews' jumper pushed the lead to 75-67 with 2:11 left.
Aaron Holiday finished with 27 points and seven assists for the Bruins, who had their four-game win streak snapped. Thomas Welsh added 22 points and 10 rebounds.
Copyright 2017 Associated Press. All Rights Reserved.