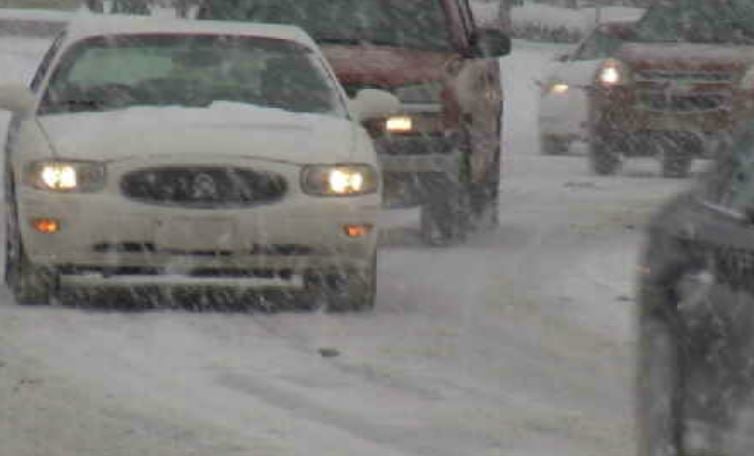 SAGINAW, MI (WNEM) -
It's that time of year again, temperatures are cold, snow is accumulating – it's safe to say winter weather is here.
Everyone should carry a winter preparedness kit in the vehicle in case of an emergency. It just could save your life and the lives of your passengers.
Here is what you'll need in your winter kit, from Ready.gov, and make sure you keep it in an accessible location. Your vehicles trunk may not be the best in case your trunk gets jammed or frozen shut.
Below is what you will need in your winter preparedness kit for your car:
Windshield scrapper/small broom
Flashlight with extra batteries
Battery powered radio --- Weather Radio
Water and snack food
Extra hats, scarfs, coats, gloves, rain poncho
Blankets, sleeping bags and towels
Sand, cat litter, salt, road salt
First-Aid kit, including any necessary medications
Hand Warmers
Tow chain and/or rope
Emergency flares, light sticks and/or reflectors
Cell phone adapter
Whistle or flag
A shovel
Also, tips for your car:
Make sure you keep gas in your car. Recommended half-full (at least) in your gas tank.
Stay in your vehicle! If pulled over on the side of the road, stay in your vehicle. Walking around during night or day can be dangerous, especially during a weather event.
Make sure your vehicles exhaust pipe is clear. Sometimes snow can clog the exhaust system.
It may be cold, but only run your vehicle for 10 minutes at time.
Do not overexert yourself. You may be shoveling your way out, but that takes a lot of effort. Don't tire yourself out--- you could risk heart attack or injury.
At night keep your dome light on. Rescue vehicles may be able to see a small glare.
For this winter season, stay safe by driving slower. Give yourself extra time and avoid traveling if you don't need to during significant weather events. Also, be alert for any weather impacts in your area by staying with us here at WNEM TV5.
You can always check your forecast here!
Copyright 2017 WNEM (Meredith Corporation). All rights reserved.