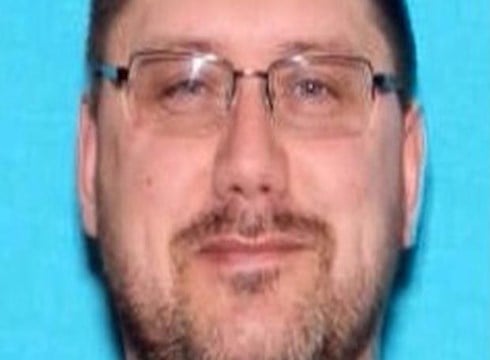 Source: CBS
MUSKEGON, MI (AP) -
A man convicted of killing a woman in western Michigan blew a kiss to the courtroom before he was sentenced to life in prison in one of two murder cases filed against him.
Jeffrey Willis returned to court Monday in Muskegon County. He was convicted of shooting Rebekah Bletsch, one of two murder cases filed against him in the Muskegon area.
A judge approved Jeffrey Willis' request to go back to the Muskegon County jail and skip the hearing. Spectators yelled "coward" when he was escorted from court Monday.
Willis was arrested in 2016 when a teenager said he tried to kidnap her. The arrest jump-started investigations of the 2014 Bletsch homicide and the 2013 disappearance of gas station clerk Jessica Heeringa.
A pistol, rope, chains, handcuffs and syringes were found in Willis' van. The gun later was identified as the weapon used to kill Bletsch.
Willis denied any role in Bletsch's death, but jurors quickly convicted him in November.
He still faces trial in Heeringa's disappearance.
Copyright 2017 The Associated Press. All rights reserved.