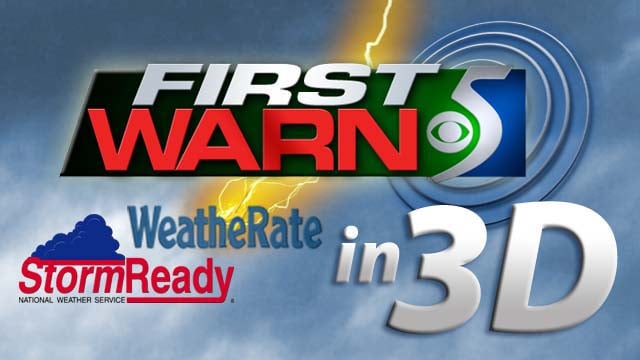 SAGINAW, MI (WNEM) -
Lately in the First Warn 5 weather forecast there has been plenty of talk about the wind chills. What exactly is a wind chill value? It when you have a cold temperature and you add some wind, making it seem even colder outside.
Across the entire Mid-West, temperatures have been well below average for this time of year. >>Click Here for the Latest First Warn 5 Weather Forecast.<<
At times there has been a noticeable wind, giving us a wind chill value ranging form positive to negative numbers. It all depends on the exact temperature and current wind speed.
The National Weather Service (NWS) Wind Chill Temperature (WCT) index uses advances in science, technology, and computer modeling to provide an accurate, understandable, and useful formula for calculating the dangers from winter winds and freezing temperatures. The index does the following:
Calculates wind speed at an average height of 5 feet, the typical height of an adult human face, based on readings from the national standard height of 33 feet, typical height of an anemometer
Is based on a human face model
Incorporates heat transfer theory based on heat loss from the body to its surroundings, during cold and breezy/windy days
Lowers the calm wind threshold to 3 mph
Uses a consistent standard for skin tissue resistance
Assumes no impact from the sun, i.e., clear night sky.
Make sure to stay warm and safe in these winter months, and always turn to your First Warn 5 Meteorologists for the latest weather information.
Copyright 2017 WNEM (Meredith Corporation). All rights reserved.