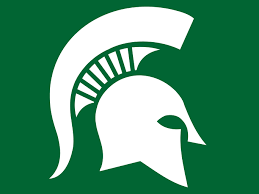 EAST LANSING, Mich. (AP) -- Miles Bridges had 23 points and nine rebounds, helping No. 5 Michigan State come back from a double-digit deficit to beat Penn State 76-68 on Wednesday night.
The Spartans (21-3, 9-2 Big Ten) rallied to win after trailing by 12 with 15:23 left after coming back from 13-point deficit to win their previous game at Maryland.
Cassius Winston made a go-ahead layup midway through the second half and Michigan State led by as much as 15.
The Nittany Lions (15-9, 5-6) had won two straight, including a buzzer-beater at Ohio State, and they didn't give up their winning streak easily. They went on an 11-2 run to pull within six points with 37 seconds left after Carr made consecutive 3-pointers in 6 seconds. Carr just missed a 3-pointer with 19 seconds.
Joshua Langford made two free throws to seal the victory and finished with 14 points. Winston had 15 points and 10 assists for the Spartans, who have won five straight.
Penn State's Tony Carr scored 28, and Lamar Stevens had 18 points.
Copyright 2018 Associated Press. All Rights Reserved.