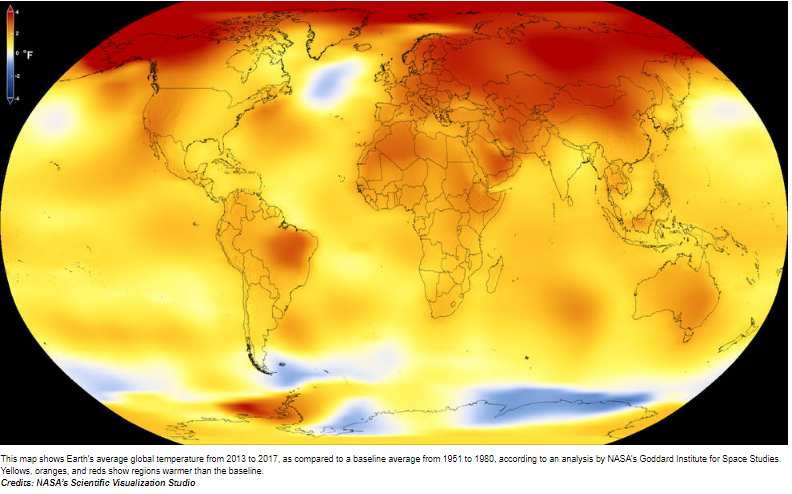 Earth's global surface temperatures in 2017 ranked as the second warmest since 1880, according to NASA. 2017 was ranked second warmest just behind the year of 2016, but 2017 was warmer than 2014 and 2015.
As the global climate continues to warm, polar ice melts, sea levels rise, and fire seasons burn longer. Warming trends are the strongest in the Arctic regions, where in 2017 they saw the continued loss of sea ice.
Continuing the planet's long-term warming trend, globally averaged temperatures in 2017 were 1.62 degrees Fahrenheit (0.90 degrees Celsius) warmer than the 1951 to 1980 mean. Making 2017 the second warmest year behind global temperatures in 2016.
In a different study by National Oceanic and Atmospheric Administration (NOAA), the study concluded that 2017 was the third-warmest year in their records. The minor difference in rankings is due to the different methods used by the two agencies to analyze global temperatures.
Overall, the two are both in agreement of having the 5 warmest years on record set since 2010.
Copyright 2018 WNEM (Meredith Corporation). All rights reserved.