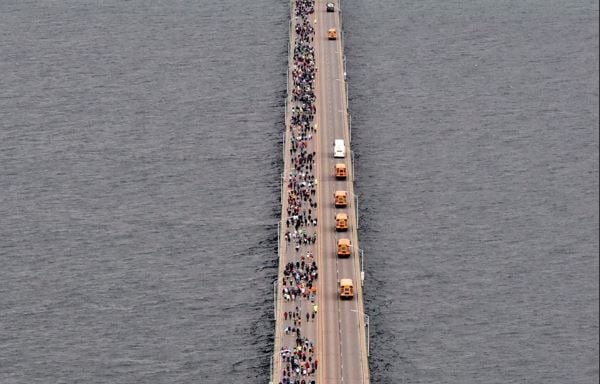 Source: MDOT
ST. IGNACE, MI (AP) -
Big changes are planned for the 2018 edition of the annual Mackinac Bridge Walk.
The Mackinac Bridge Authority voted Friday to have the 5-mile Labor Day walk begin at both ends of the bridge connecting Michigan's Upper and Lower peninsulas. Participants can turn around after 2 1/2 miles-- eliminating the need for buses to take people back across.
Participants will start in Mackinaw City or St. Ignace. The authority says participants will have the option to continue across the entire bridge if they start early enough. They'll need to walk back or make transportation arrangements.
The bridge was closed to most vehicles during last year's walk. Only about 25,000 people participated. Many were turned away because they couldn't get in position before the walk ended.
Copyright 2018 Associated Press. All rights reserved.