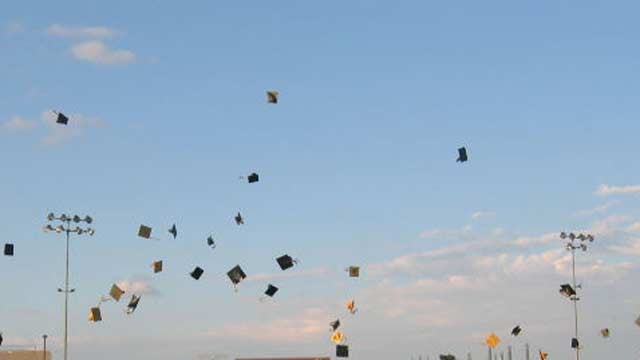 MOUNT CLEMENS, Mich. (AP) -
A Michigan woman has been awarded a high school diploma more than 80 years after she left school to help her mother raise her siblings.
The Detroit News reports that 98-year-old Ruth Frezza received the diploma Sunday during a ceremony at the Mount Clemens nursing home where she lives. She had dropped out of Lake Shore High School in St. Clair Shores when she was a sophomore in 1936.
Frezza's family members had initially sought just a symbolic printed diploma. But Lake Shore Public Schools Superintendent Joe DiPonio decided to officially add Frezza to the class of 1938 after learning of her decision to stop school to help raise her five siblings.
DiPonio says Frezza is "all we could possibly hope for as a member of our student body."
Copyright 2018 The Associated Press. All rights reserved.