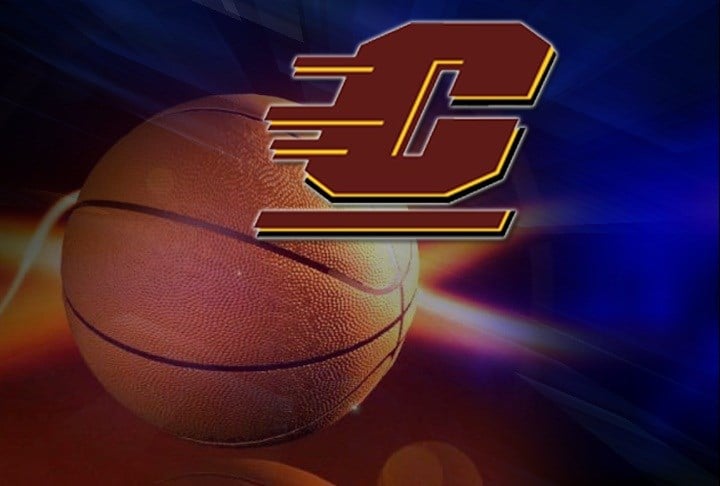 COLUMBUS, Ohio (AP) -- Tinara Moore scored 25 points to help 11th-seed Central Michigan get its first women's NCAA Tournament win with a 78-69 victory over No. 6 LSU on Saturday in the opening round.
The Chippewas, who had lost in their first three trips to the NCAAs, got in the tournament for the first time in five years by upsetting Buffalo in the Mid-American Conference Tournament.
Moore and Central Michigan dominated inside, outrebounding the Southeastern Conference team 40-27 and creating more second chances. Reyna Frost 12 points and 12 boards for the Chippewas before fouling out late in the game.
Central Michigan led by as many as 11 in the second half. A 6-0 LSU run reduced the lead to five, but the Tigers couldn't get any closer, despite limiting their opponents to only foul shots in the last 2:43.
Micaela Kelly had 17 points for Central Michigan, and Presley Hudson added 12.
Chloe Jackson had 24 points, and Ayana Mitchell had 16 points and nine rebounds for LSU, which made its 26th appearance in the NCAA Tournament. It had reached the Final Four five times, most recently in 2008. The Tigers were missing Faustine Aifuwa, who stayed back at school for violating an unspecified team rule.
Central Michigan jumped out to a 25-16 lead at the end of the first period on the strength of 11 for 19 shooting, including 3 for 7 from 3-point range. Hudson, one of the best 3-point shooters in the nation, had a pair in that opening period. LSU reduced the deficit to two points at the half, 40-38, on the strength of an 11-2 run.
BIG PICTURE
Central Michigan: Arguably the biggest win in program history. Moore was terrific inside and the Chippewas shot 50 percent from the field, including 7-for-19 shooting from beyond the arc.

Copyright Associated Press 2018. All rights reserved.