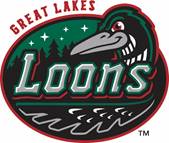 MIDLAND, MI (WNEM) -
It's that time of year again, Baseball season is back! The Loons opening day is set for April 5th, at 6:05 PM against Lansing.
As we look back at previous years, the weather was not on our side. Due to inclement weather, the Loons opening day game has been postponed for the last three years.
2015
Thursday April 9th, vs Fort Wayne the game was postponed to Friday April 10th due to rain. The grounds stayed wet April 10th so that was reschedule for Saturday April 11th. That Saturday grounds were still wet, so the opening day was Sunday April 12th vs. West Michigan.
2016
Thursday April 7th, vs Lansing the game was postponed to Friday April 8th because of snow. Then the game was postponed again to Saturday April 9th due to rain.
2017
Thursday April 6th, vs Lansing the game was postponed to Friday April 7th because of rain.
How's the weather going to be tomorrow? Click here for the First Warn 5 forecast. Make sure to check before you head to the game for any delays or schedule changes.
Hopefully we can break the streak!
Copyright 2018 WNEM (Meredith Corporation). All rights reserved.