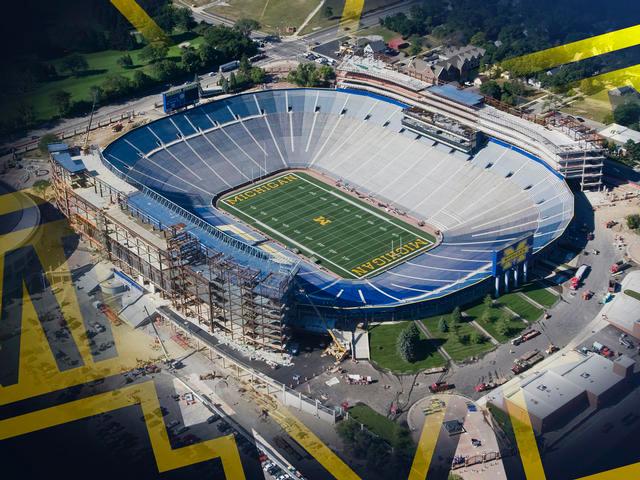 none
ANN ARBOR, Mich. – The University of Michigan Athletic Department has decided to cancel the 2018 Spring Football Game presented by PNC Bank due to weather patterns that project a high percentage chance for rain and thunderstorms on Saturday.
"We want to ensure the safety of our fans as well as the student-athletes and staff," said Warde Manuel, Michigan's Donald R. Shepherd Director of Athletics. "We also wanted to provide as much notice in advance for fans and the families of our players that were considering attending."
The game will not be rescheduled due to the limited number of spring practices remaining for the Wolverines and the start of finals next week at the University.
"We are disappointed for our fans and players' families that this opportunity to see our team compete at Michigan Stadium will not be possible due to weather concerns," said Jim Harbaugh, the J. Ira and Nicki Harris Family Head Football Coach. "We made a decision that was in the best interest of our fans, student-athletes and volunteer staff needed to organize this event."
Copyright University of Michigan 2018. all rights reserved.