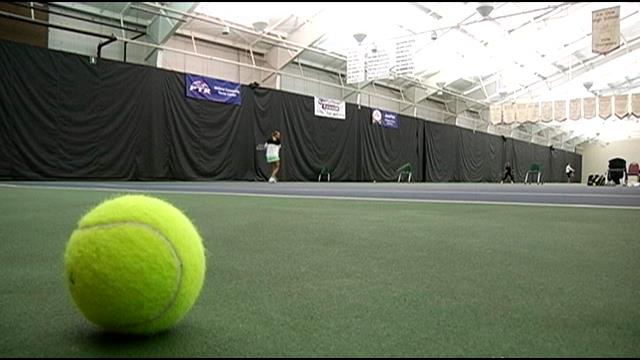 BAY CITY, Mich. – Bay City's new tennis park will honor the memory of a local woman who dedicated her life to education.
The Janet H. Jopke, Ed.D, Bay Community Tennis Facility is currently under construction on the East Side property that once housed Jefferson Elementary School. The Bay Community Tennis Association (BCTA) is developing Jopke Tennis Facility under the terms of a usage agreement with Bay City Public Schools, owner of the property.
Jopke was born in Bay City in 1942 and graduated from Bay City Central in 1961. She earned a bachelor's degree from Michigan State, a master's degree from Oakland University, and a doctorate from Wayne State. She began teaching with Bay City Public Schools in 1965 and also taught in West Bloomfield and in Norwalk, California. She went on to a variety of administrative posts in Utica and St. Clair Shores before serving more than 10 years as superintendent of Troy School District. Jopke's death in 2005 was received with sadness across Michigan.
"It is very fitting that our facility honor someone who made such a difference in the lives of so many students and families," said BCTA President Joe Ricard. "Jopke Tennis Facility will be a community jewel, a place where families will be able to spend quality time together, where children will be able to grow healthy, happy, and self-confident."
The BCTA board finalized the naming of the facility at its meeting May 9, and also authorized the final construction agreements needed to complete the project. The date of completion will depend on weather and other factors. Jopke Tennis Facility, at the corner of Park and Boehringer just south of Center Avenue, will feature eight courts, ample parking, and a utility building. The BCTA is raising money for construction as well as a permanent fund administered by the Bay Area Community Foundation to ensure that the facility remains in top shape for many decades to come.
Copyright Bay County Tennis 2018. All rights reserved.