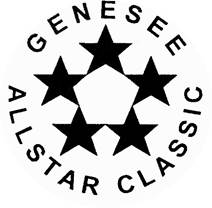 The area's best golfers are will tee it up this Friday and Saturday, June 8th and 9th, in Grand Blanc at historic Warwick Hills in the 44th annual Genesee All Star Classic. Since its inception, this invitation-only event has raised more than $40,000 for various golf-related programs in Genesee County.
Following second-round play Friday afternoon (approximately 7pm), the GASC committee, including long-time chairman Greg Reynolds, will honor Mid-Michigan amateur golf advocate, Kevin Troyer.
Troyer was inducted into the Greater Flint Sports Hall of Fame in 2017. As a high school player, he led the Goodrich Martians to a Class C State Championship in 1977. He was a five-time Flint Amateur City Champion, and competed in the U.S. Amateur four times.
The defending GASC champion is Chaz Meek. Meek, a Burton native, also won the GASC in 2012. Other former champions of the Genesee All Star Classic include, Greg Reynolds, Jimmy Chestnut, and John Lindholm.
Copyright WNEM Meredith Corp 2018. All rights reserved.