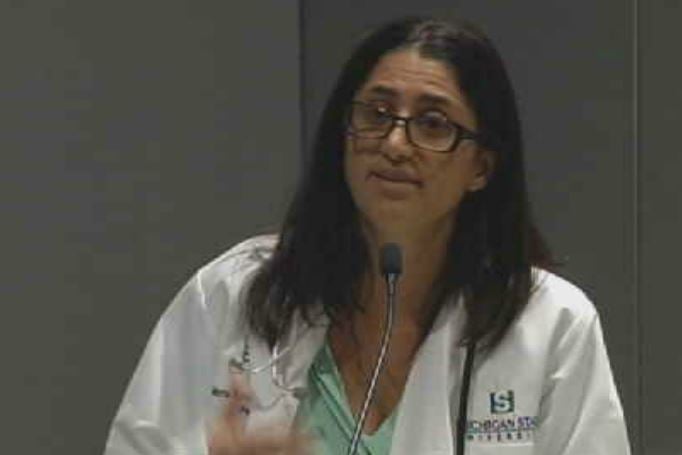 Dr. Mona Hanna-Attisha (Source: WNEM)
FLINT, MI (AP) -
A new book about Flint's water crisis comes from the pediatrician and public health expert who was first to reveal the extent of lead contamination on the struggling city's children.
Dr. Mona Hanna-Attisha's book, "What The Eyes Don't See: A Story of Crisis, Resistance, and Hope in an American City," goes on sale Tuesday. It details her role in the crisis spawned by an ill-fated switch to a water source that wasn't properly treated and exposed children to the toxin linked to developmental and behavioral problems.
Hanna-Attisha's book shares her struggles with officials, who disputed and discredited her data, but it also reveals the speed with which they relented and launched efforts to improve the water and work to improve the health of affected children.
Copyright 2018 The Associated Press. All rights reserved.