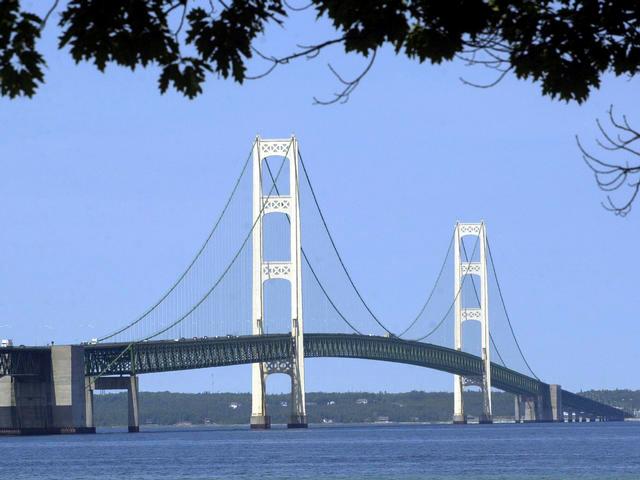 File photo
TRAVERSE CITY, MI (AP) -
A new report identifies two workable options for replacing an oil pipeline in a sensitive Great Lakes waterway.
Enbridge Inc. produced the analysis. The Canadian company owns Line 5, part of which runs beneath the Straits of Mackinac, the link between Lakes Huron and Michigan.
The report to Michigan Gov. Rick Snyder says a new pipeline could be extended through a tunnel beneath the lakebed. Or part of it could be buried in a trench and the rest placed on the lakebed, covered with a thick layer of rock.
Both options would take years and cost hundreds of millions of dollars.
Environmentalists say the best solution is to shut down Line 5 and send its oil elsewhere.
A final decision on Line 5's future is expected this fall.
Copyright 2018 Associated Press. All rights reserved.