Boy with rash becomes face of Flint water crisis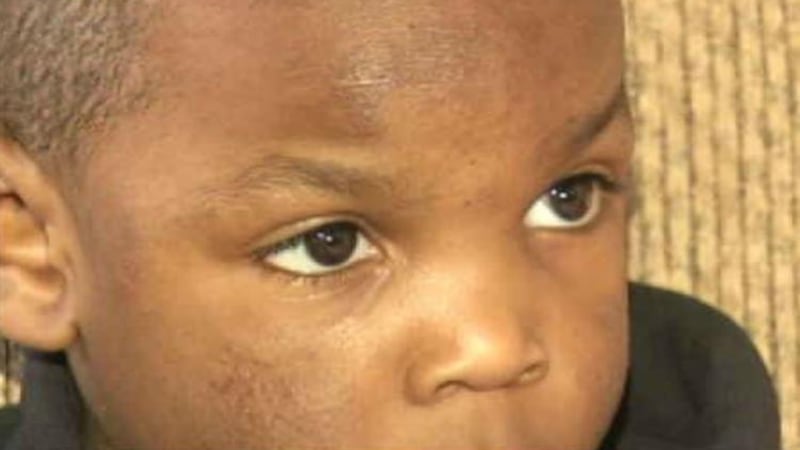 Updated: Jan. 22, 2016 at 9:18 AM EST
FLINT, Mich. (WNEM) - A 2-year-old boy has become the face of a city's water crisis. TIME Magazine dedicated its Feb. 1, 2016 issue to coverage on the crisis and how it affects children.
Ariana Hawk is the mother of that 2-year-old boy, Sincere "Sunny" Smith.
"I don't want him to go through this – he's suffering," Hawk said.
In the summer of last year, she noticed something strange happening to Sunny's skin.
"We had been seen at the Mott Children's, you know, for a normal rash," Hawk said.
But this was not a normal rash. Sunny's skin was welting.
Hawk said Sunny has eczema, a skin condition that causes itching, burning skin. But Hawk said she had never seen skin irritation like this.
"From there he goes to bed all night long crying and whining because he's burning, his skin is itching," Hawk said.
After several visits to the doctor and the health department, Hawk said medical experts finally instructed her to keep a close eye on him when she gave him a bath.
It became clear to her, the water was the case.
"I don't know what to do as a parent," Hawk said.
Nearly a year later, Hawk said there isn't much she can do. She can't afford to move out of the city.
She said she's humbled by her son's newfound fame, but she wishes it wasn't for this.
"I see the picture and I be hurt because I know what he's going through," Hawk said.
Copyright 2022 WNEM. All rights reserved.