Recovery efforts continue following deadly tornado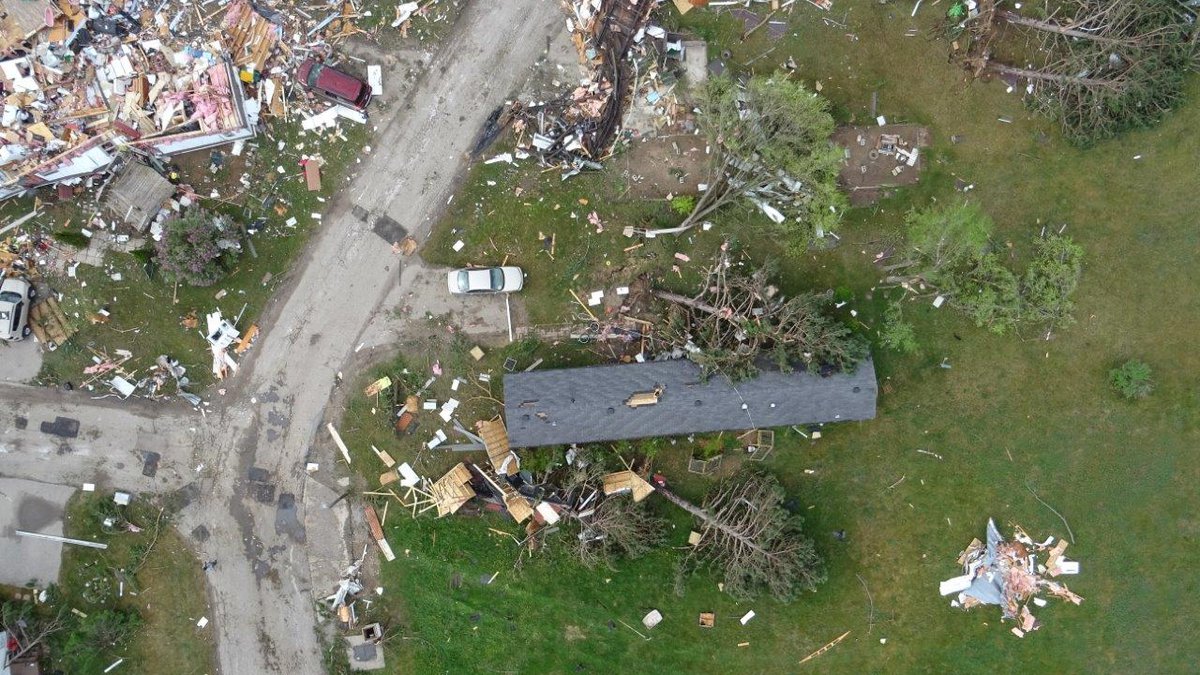 Published: May. 21, 2022 at 11:06 AM EDT
GAYLORD, Mich. (WNEM) - As of Sunday morning, Michigan State Police said that no people remain unaccounted for, and that power has been restored to 99 percent of customers following a deadly tornado in Northern Michigan.
Consumers Energy said that 15,000 customers were affected by the storm, and dozens of power lines and poles were downed.
Two people were killed in the rare tornado on May 20 that damaged homes, roadways, small businesses. As of May 21, no other deaths have been reported.
Lt. Derrick Carroll said both victims were in their seventies and lived in the Nottingham Forest Mobile Home Park.
Sunday afternoon, State Police said that Nottingham residents would be able to return to their properties after 1PM. In order to enter, residents must show an ID and proof of residency.
Investigators said the first victim was not found dead, but the second victim was. Otsego County Fire Chief Chris Martin said the mobile home park sustained a tremendous amount of damage, and around 95 percent of the park is destroyed.
State Police said there are currently 44 victims in area and surrounding hospitals.
State Police have set up a hotline to report missing people. If you need to report a missing person, call 989-732-7858.
A report from the National Weather Service classified the storm as an EF-3 tornado. Multiple thunderstorms were tracked across northern Michigan, some producing large hail in some areas.
A weather balloon launch conducted ahead of the storm on Friday detected a rare environment that would create damaging winds, very large hail and tornados.
The National Weather Service estimates that peak winds reached around 150 mph, and that the tornado traveled 16.6 miles before lifting one mile northeast of Sparr.
John Boris, a meteorologist with the National Weather Service station in Gaylord, said the tornado was very unusual. According to Boris, the tornado was on the ground for 26 minutes, moved about 55 miles per hour and took about three minutes to move through town.
Out of the 15 or so tornadoes that usually hit Michigan in a single year, Boris said Gaylord rarely sees any severe wind events, and most are downstate.
Saturday afternoon, Lt. Governor Garlin Gilchrist visited the site of the storm to assess the damage.
"Everything from food, to baby formula, to diapers, we're going to make sure folks have everything that they need," Lt. Governor Garlin Gilchrist said. "That's what we do, we have each other's backs. We stand tall for one another."
Gilchrist said he is praying for every single soul that has been impacted by the storm, and hopes the continues to make progress in it's recovery.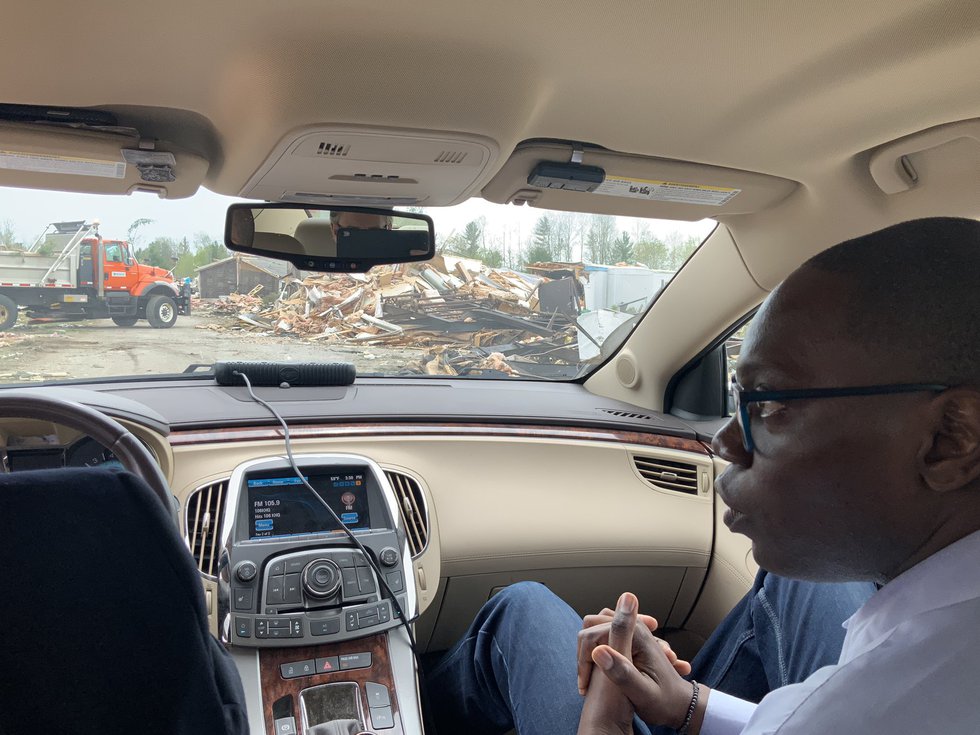 On Saturday afternoon, State Police activated 211, which residents can use to get resources or self-report damage to homes. State Police said residents do not need to file a police report for vehicle damage caused by the tornado. Instead, residents should contact an insurance agent to make a claim.
The Gaylord Police Department said that insurance agencies will need to inspect damaged property as they are.
Local police also said that loose vegetation can be taken to the Gaylord Department of Public Works. Loose construction materials can be taken to the Ostego County Fairgrounds parking lot.
The Gaylord Police Department is also cautioning residents about contractors, saying that repairs are necessary but that contractors occasionally defraud property owners during disasters.
Gaylord E-Free Church is offering hot meals, diapers and hygiene items. Medical services and shelter are also available. You can call 989-732-2647 with questions.
If you would like to help resident affected by the tornado, the Ostego County United Way is taking donations at this link.
Copyright 2022 WNEM. All rights reserved.