Two Saginaw police officers arraigned following traffic stop caught on camera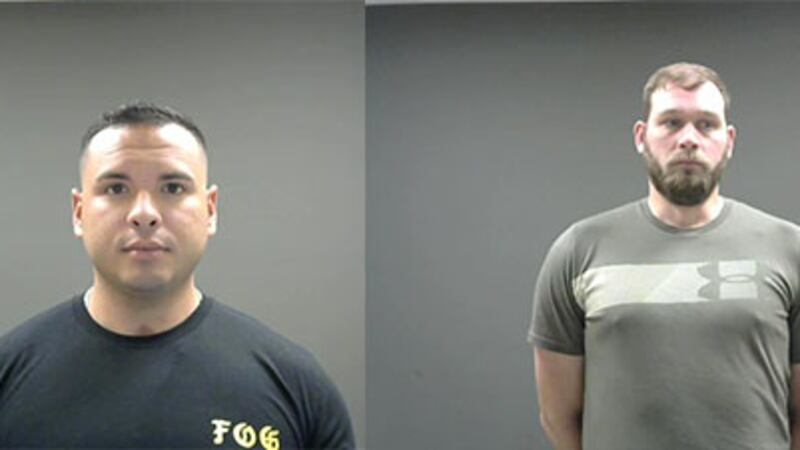 Published: Aug. 31, 2022 at 12:35 PM EDT
SAGINAW, Mich. (WNEM) - The Michigan Attorney General's Office is charging two Saginaw police officers in connection to a traffic stop that happened earlier this year.
In a video obtained by TV5 of the alleged incident that happened on March 28, a state police trooper is shown hitting a handcuffed suspect. Two Saginaw police officers helped with the traffic stop that was conducted by Michigan State Police.
Trooper Bram Schroeder was suspended on March 29 due to his actions during the traffic stop. A second trooper, Zachary Tebedo, was suspended on Aug. 23. Both troopers will stay on suspension while their criminal cases and the internal affairs investigation continues, MSP said.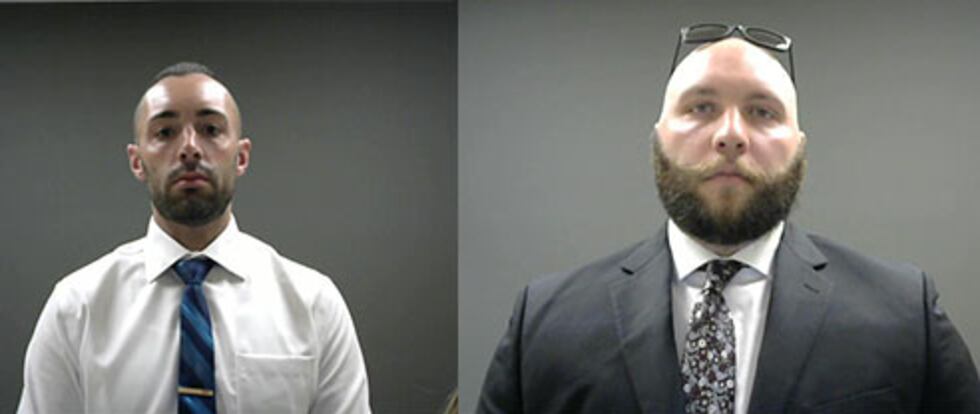 On Wednesday, Attorney General Dana Nessel announced Saginaw police officers Jordan Engelhart and Dominic Vasquez have been arraigned in the 70th District Court in Saginaw County.
Schroeder is charged with misconduct in office, a five-year felony, and aggravated assault, a one-year misdemeanor. Tebedo, Engelhart, and Vasquez are each charged with one count of willful neglect of duty, a one-year misdemeanor, for failing to stop the assault on Martin, the Attorney General's Office said.
"Law enforcement officers are duty-bound to uphold the law, not violate it," Nessel said. "It is incumbent upon those who wear a badge to ensure trust in public service and act when they witness a fellow officer committing a crime."
The Saginaw Police Department conducted an internal investigation after the traffic stop and found there were no violations of policy or procedure by the two officers, the city of Saginaw stated.
Engelhart and Vasquez will stay on active duty, according to the city of Saginaw.
The Saginaw police chief, command staff, and city administration will review new information as it is brought forward. The city cannot comment on open criminal or civil cases involving any of its employees.
Schroeder and Tebedo stopped Vance Martin for failure to signal and speeding, according to the Attorney General's Office. Martin appeared to be intoxicated and was uncooperative when troopers tried to arrest him for suspected drunk driving, the Attorney General's Office said.
The Attorney General's Office alleges Schroeder assaulted Martin while he was handcuffed, knocking him unconscious. An ambulance was called to evaluate Martin. Schroeder again assaulted Martin while trying to put Martin in the back of an MSP vehicle, the Attorney General's Office said.
Michigan State Police released the following statement on Aug. 31:
Our department has a long-standing tradition of demanding the highest possible standards of professional conduct from both our enforcement and civilian members. To preserve public trust and maintain accountability, all allegations of wrongdoing are fully investigated, which is what occurred in this case.
Department policy strictly outlines use of force, and consistent with training, specifically prohibits use of force that is objectively unreasonable or excessive, in any scenario. The department also has a duty to intervene policy that requires enforcement members to take all reasonable steps necessary to prevent or stop the use of excessive force or unnecessary violence committed in their presence.
The use of excessive force is unacceptable and will not be tolerated.
Copyright 2022 WNEM. All rights reserved.