Cold overnight with a sunny & breezy Sunday.
Published: Dec. 3, 2022 at 8:40 AM EST
SAGINAW, Mich. (WNEM) - This morning started out active but we have much calmer weather going forward to finish out the weekend, with only a few minor bumps here and there.
TONIGHT
Overnight, skies will gradually clear allowing for nearly completely clear skies early Sunday morning, causing temperatures to fall down to near 20 in the Tri-Cities. Winds should calm some, down to gusts of 15-20 mph tonight but will pick back up tomorrow. Outside of a few isolated flurries up north early this evening, we should be dry as well.
Wind chills in the low teens and single digits will be possible given winds still gusting to near 20mph at times and temperatures falling through the low 20s.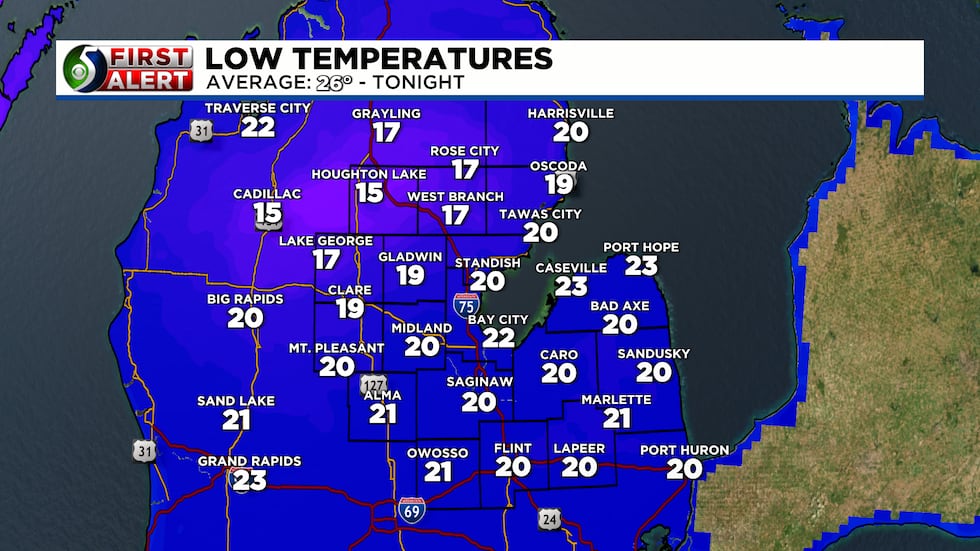 TOMORROW
Temperatures will start out chilly in the low 20s and gradually warm into the mid-upper 30s tomorrow afternoon with partly to mostly sunny skies and dry conditions. Winds may again gust between 20-30 mph during the afternoon hours.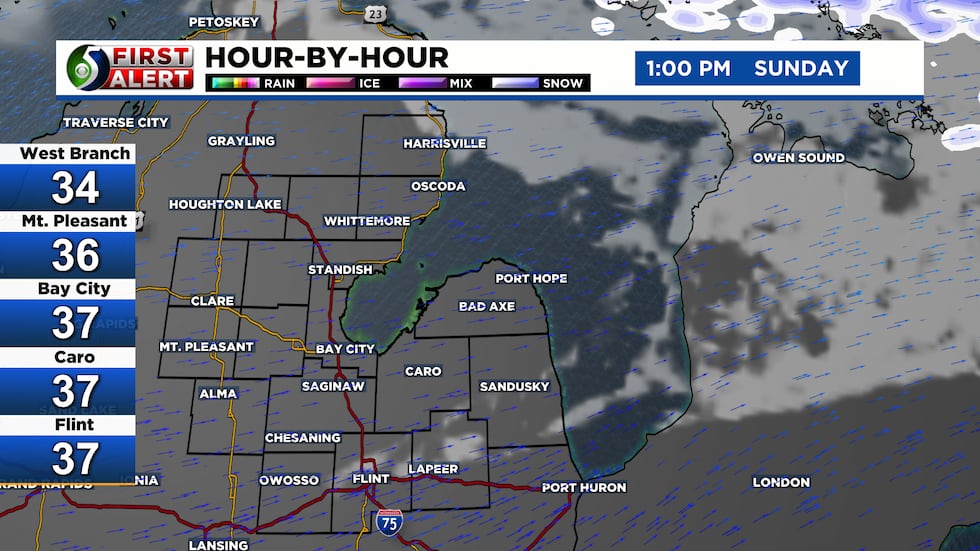 Copyright 2022 WNEM. All rights reserved.