Statewide leaders demanding action on electric vehicle road funding shortage in Michigan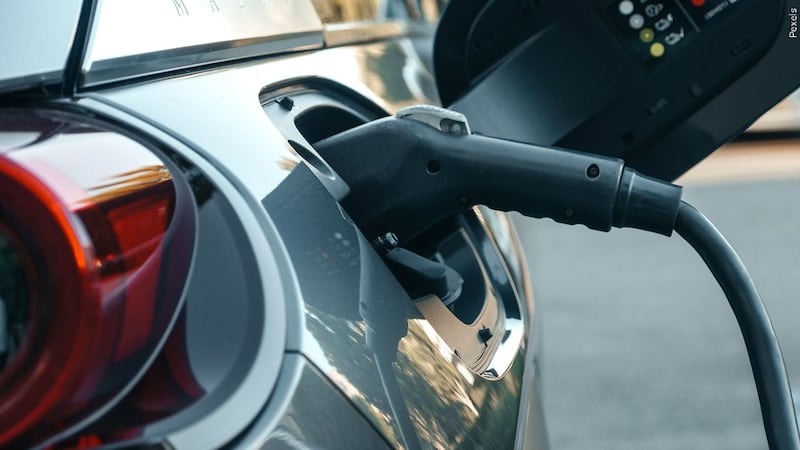 Published: Jan. 17, 2023 at 12:02 PM EST
LANSING, Mich. (WNEM) - Leaders from the newly formed Coalition on Electric Vehicles and Transportation Revenue are demanding action from the state, after a new report completed by Anderson Economic Group.
According to a release sent to TV5, the report shows that from 2019-2021, Michigan roads did not receive $50 million in state gas tax that was expected to come into state coffers, saying it's because electric vehicles pay reduced or no state gas tax. The report anticipates electric vehicles will represent between 15 to 25 percent of new car sales in Michigan by 2030.
Leaders of the coalition said if action is not taken soon, it could result in a shortfall of $95 million in that year under current policy conditions, totaling a loss of nearly half a billion dollars between now and 2030. They say if drivers of traditional internal combustion engine (ICE) powered vehicles continue to bear nearly the entire tax burden for road maintenance, Michigan will be in an even worse position to fix the roads.
Coalition members, including county road agencies, governmental and industry stakeholders, held a news conference on Tuesday calling for a pilot project that will move Michigan toward a new and fair system of revenue collection for EVs.
"Michigan put the world on wheels, and 100 years later we continue to lead the world into a new and exciting future for mobility. But we need to act now to ensure we have the road funding needed to drive that future," said Denise Donohue, CEO of the County Roads Association of Michigan. "That's why we are calling on lawmakers and the governor to launch a pilot project that gives us the answers we need about a future-forward road funding model for EVs."
"In the dawning EV era, Michigan's roads will see a growing number of vehicles powered by our electrical grid, and it's vital that we consider the road funding ramifications of this transition," said Patrick Anderson, principal and CEO of Anderson Economic Group. "Today, drivers of electric vehicles like myself don't pay any state or federal gas tax, meaning we pay just 70-80% of what a typical driver pays in road taxes. It's only right that people like me who choose to drive electric vehicles pay our fair share of the cost to maintain the roads we use."
The report does not recommend one specific policy, but outlines multiple policy solutions including annual flat registration fees, mileage-based user fees, per kilowatt-hour fees, miles at registration fees, and tolling.
Copyright 2023 WNEM. All rights reserved.