Saginaw leaders finalize allocation of ARPA funds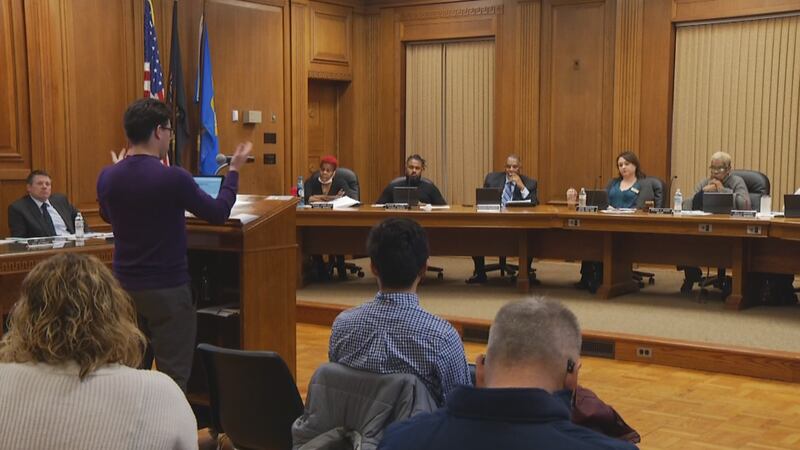 Published: Jan. 19, 2023 at 1:48 PM EST
SAGINAW, Mich. (WNEM) – The allocation of the American Rescue Plan Act (ARPA) funds was approved by the Saginaw City Council on Jan. 13
The main topic of the Strategic Planning Session on Jan. 13 was the spending of ARPA funds in youth and development and workforce development. David Sernick, the project manager of Guidehouse, gave recommended allocations for these areas, the city said.
City administration brought up necessary infrastructure projects that could be funded through the ARPA Revenue Replacement fund and received input from the public, the city said.
Saginaw City Council approved $19,274,041 for the following city infrastructure projects:
Improvements to the Hamilton Street Retention Basin

Improvements at Ojibway Island and other existing parks

HVAC replacement at City Hall

Improvements to the drainage and chapel at Forrest Lawn and Oakwood cemeteries

IT and cybersecurity upgrades for the city's computer network
These city projects will be paid from the ARPA Revenue Replacement fund, the amount of which was originally approved at the April 18, 2022 City Council meeting, the city said.
"The City experienced several financial constraints due to the COVID pandemic. Because of this, we have not had the ability to fund essential projects that affect the community at large. Based on a citywide assessment, we felt these were the most critical of current needs that must be presented to City Council for approval. I believe completing these projects will improve the quality of life for our residents and enhance the health and well-being of our city employees," said City Manager Tim Morales.
The council approved $8,000,000 for eligible programming and eligible capital expenses for eight local non-profit organizations to provide youth development programs and activities to the community.
It approved $2,225,000 for eligible programming expenses to five non-profit organizations to provide job training and workforce development.
"We understand the need to reach our youth as well as build and train our workforce. Many of our current community centers and non-profits lack the resources to provide adequate programs and the one-on-one attention that is required. With these funds, we believe these organizations can adjust their current operations and implement more impactful programs for residents. We understand there are many other deserving programs, but in the end, we had to look at those organizations that we believe will make the greatest impact in our community. We will now begin the critical task of working with these organizations to ensure all expenditures are within ARPA eligibility guidelines," said Mayor Brenda Moore.
You can view the Jan. 13 Strategic Planning Session here.
For additional information on ARPA funding and allocation information, please visit the city's website or the city's Facebook page.
Copyright 2023 WNEM. All rights reserved.