Flint woman wins $300K on scratch-off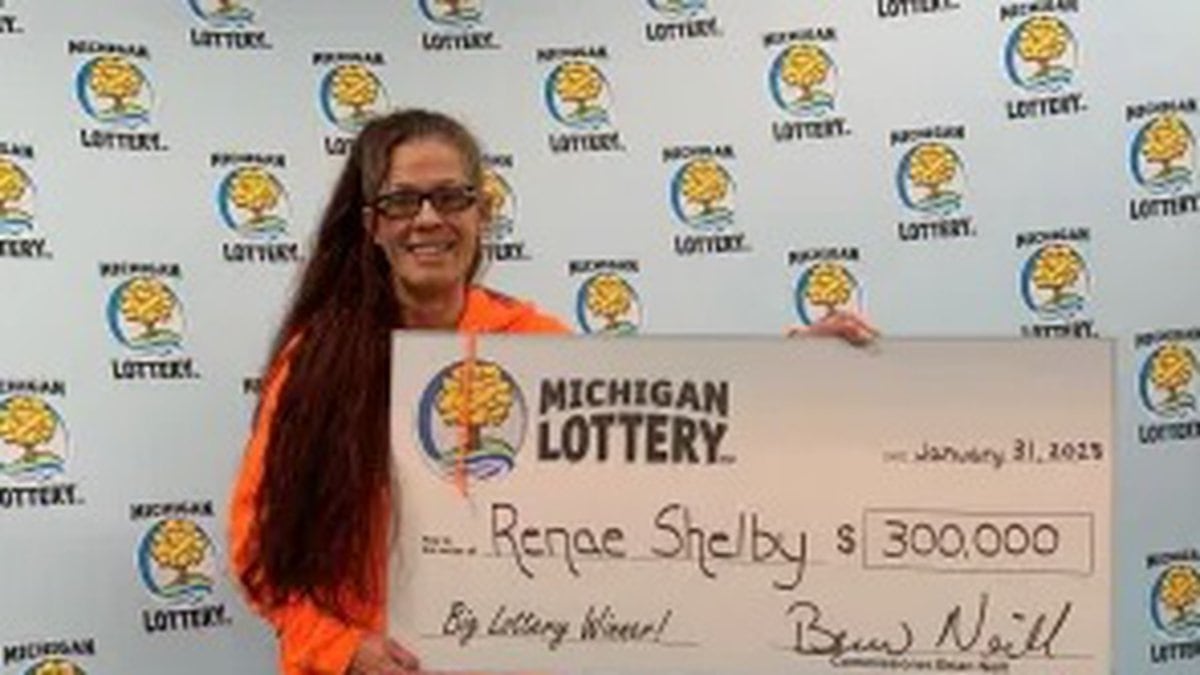 Published: Feb. 2, 2023 at 9:26 AM EST
FLINT, Mich. (WNEM) - A Flint woman won $300,000 on a scratch-off ticket.
Renae Shelby, 56, purchased her winning ticket at Khouris Market, 3239 Davison Road in Flint. It was an Emerald Green Wild Time instant game from the Michigan Lottery.
"I always purchase my tickets from the same self-serve machine, and I call it my 'lucky machine,'' Shelby said. "I had some winning tickets, so I cashed them at the machine and used my credits towards a few Emerald Green Wild Time tickets."
Shelby scratched the tickets when she got to her car.
"When I saw I'd won $300,000, I was in shock! I called my son right away and he thought he was going to have to call 911 because I felt like I couldn't breathe and could barely get my words out to tell him I'd won $300,000. It was so exciting," she said.
She plans to save her winnings.
"Winning this prize has opened new doors and will provide a lot of opportunities for me that weren't previously there," Shelby said.
Read next:
Subscribe to the TV5 newsletter and receive the latest local news and weather straight to your email every day.
Copyright 2023 WNEM. All rights reserved.