CMU police arrest 2 suspects following catalytic converter thefts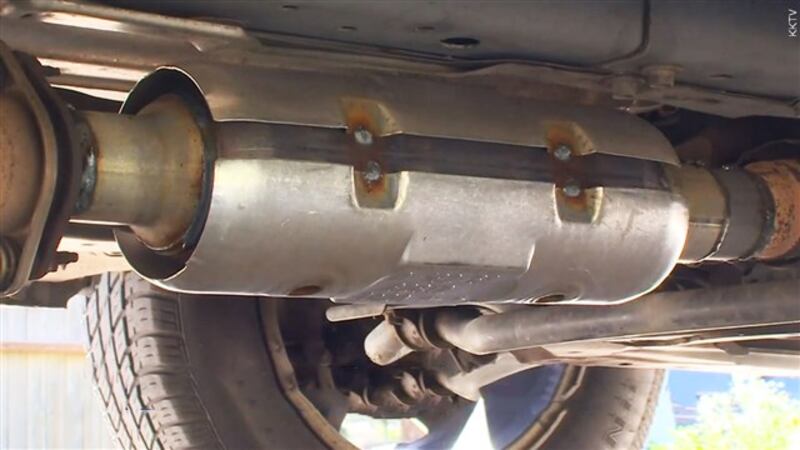 Published: Feb. 15, 2023 at 10:23 AM EST
MT. PLEASANT, Mich. (WNEM) - Central Michigan University Police said two people have been arrested following the theft of several catalytic converters from vehicles parked on campus and in the community.
CMU Police said the two were arrested early Tuesday morning.
Investigators said they have identified multiple vehicles that have had catalytic convertors cut off, and have also recovered a significant number of suspected stolen catalytic convertors where an owner has not yet been identified.
CMU Police said many of the stolen catalytic convertors may have come from Ford Escapes.
Law enforcement recommends vehicle owners check for a sudden unexpected loud exhaust, which is the a sign of a missing catalytic convertor, as they are cut from the exhaust pipe.
If you believe you are missing a catalytic convertor, contact CMUPD at 989-774-3081 or your local police department.
Read next:
Subscribe to the TV5 newsletter and receive the latest local news and weather straight to your email every day.
Copyright 2023 WNEM. All rights reserved.