MSP: Saginaw driver cited for careless driving after hitting trooper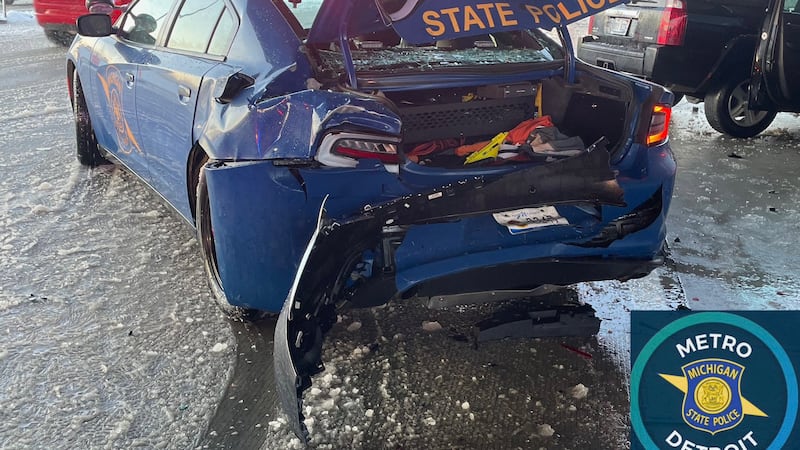 Published: Mar. 4, 2023 at 4:46 PM EST
DETROIT, Mich. (WNEM) - A 51-year-old driver from Saginaw has been cited for careless driving after hitting a Michigan State Police Trooper.
MSP said the crash happened Saturday on I-275 and 5 Mile Road around 6:45 a.m.
A trooper was investigating a separate crash that went into the guardrail, with another trooper parked behind to insure other drivers could see them.
MSP said a car was driving too fast for conditions and lost control, striking the rear of the second patrol car, and then hitting the Jeep that was stuck on the guard rail.
Two passengers in the at fault vehicle were taken to the hospital for injuries from airbag deployment, MSP said.
MSP said the trooper was also taken by EMS for neck pain as a precaution, but was released.
The at fault driver, who is from Saginaw, was cited for careless driving, MSP said.
"Please remember to move over and slow down when passing emergency vehicles on the shoulder," said F/Lt Mike Shaw. "This is even more important during bad weather."
Read next:
Subscribe to the TV5 newsletter and receive the latest local news and weather straight to your email every day.
Copyright 2023 WNEM. All rights reserved.