MSU Spartans continue in men's NCAA tournament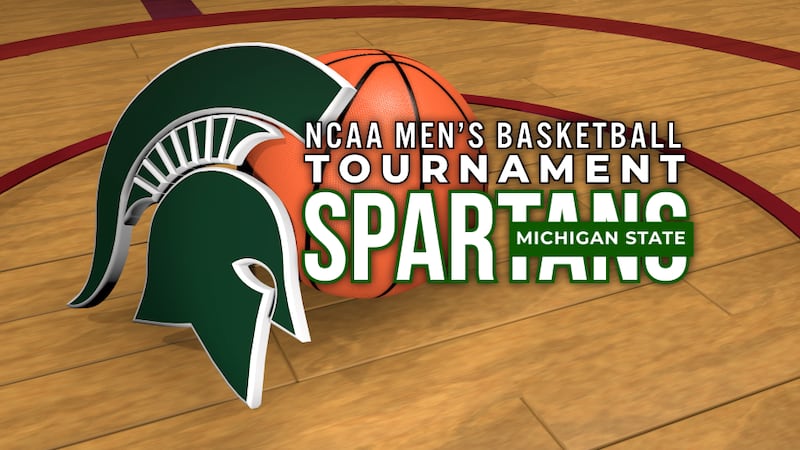 Published: Mar. 17, 2023 at 2:32 PM EDT
MICHIGAN (WNEM) - The Michigan State University Spartans' men's basketball team is advancing to the round of 32 teams in the NCAA men's basketball tournament.
The Spartans beat the University of Southern California 72-62 Friday afternoon.
James Felton was live in Columbus on Friday to talk to the MSU fans after their victory.
"Fantastic! It was so electric and exciting, the community was going crazy," one MSU fan said.
"We played a great game. We played tough all game. I was excited to come down here and see a win, and we're gonna win in the next round too. Go green!" said another fan.
"Michigan State's back, you know what I mean? They're ready. They're going all the way," said another.
Head Coach Tom Izzo and team members also spoke about the team's victory, stressing the importance of defense.
"It was rewarding to hear the guys at halftime talking about, 'We got to get back our defense.' We were really good for a lot of the first half. It was really rewarding, in the huddles at the end, to hear them talking about the defense. I think they understand in this tournament, hard to make a bunch of three's and win on a consistent basis. So, if you're looking to win some games instead of a game, you better bring your defense," said Izzo.
"Defense wins games," said Jaden Akins, MSU sophomore guard. "We had a couple losses late in the season, we just knew we didn't want to go home today, and we know that's a big staple for us. If we can get stops, we're going to have a good chance to win. So, we made that a focus and we carried it out well."
The Spartans will face the winner of the matchup between #2 Marquette and #15 Vermont. The winner of that game will be determined Friday afternoon.
TV5 was at the game and will have updates on TV5 starting at 5 p.m.
Subscribe to the TV5 newsletter and receive the latest local news and weather straight to your email every day.
Copyright 2023 WNEM. All rights reserved.