GM to invest $100M in Burton processing center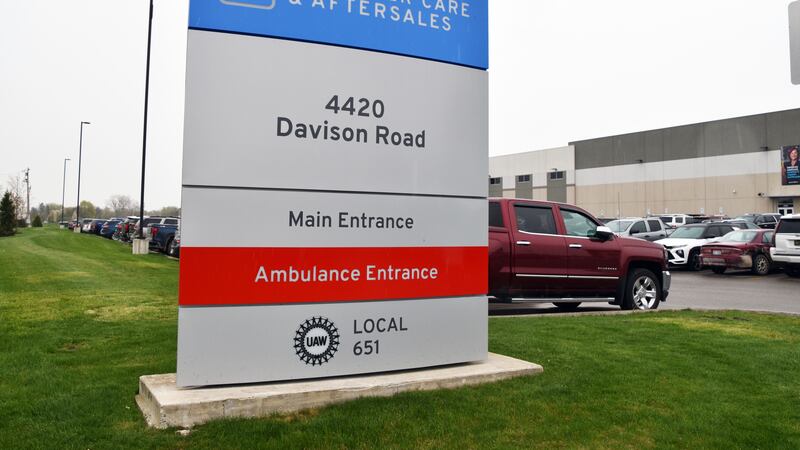 Published: Apr. 28, 2023 at 2:32 PM EDT
BURTON, Mich. (WNEM) - General Motors announced it is investing more than $100 million in its Burton processing center.
CEO Mary Barra visited the center on Friday, April 28 to make the announcement.
The investment, set to take place over three years, will be used to implement a variety of enhanced technologies to modernize warehouse operations at the Customer Care and Aftersales Davison Road Processing Center.
"We are proactively investing in our workforce by reimagining the parts fulfillment environment," said John Roth, GM global vice president, CCA. "These technologies will help to reduce physically demanding work on our employees and minimize ergonomic stressors, while also increasing storage capacity and order fulfillment speed. Our goal is to create the right environment for our team so they may continue ensuring customers receive the right part, at the right place, at the right time and meet this increased demand."
The Burton processing center is the main CCA hub for Gm Genuine and ACDelco parts distribution. About 756,000 parts are packaged each day by the team there, GM said.
The following three technology systems are scheduled to be implemented at the facility:
Automated Storage and Retrieval System (ASRS) will store up to 46,000 pallets of processed parts, such as HUMMER EV headlamps, for rapid shipment to other parts distribution centers across the country. This system will reduce the amount of lifting by an employee and the time it takes to manually pull a specific part from shelving.

Automated Mini-Load System has the capacity to store up to 146,000 parts for rapid shipment to other parts distribution centers. The system will bring sorted parts to employees and reduce the amount of walking and repetitive movements done by employees which may lead to ergonomic stressors.

The Conveyance, Sortation and Palletization System will implement 3.5 miles of total conveyance which will move parts along to various stationary, employee workstations. This will reduce the amount of walking and lifting done by employees.
The systems are scheduled to be installed in November and are expected to be fully operational by April 2025.
"It's great to see General Motors re-investing in the workers who make this company run," said Mike Booth, UAW vice president and director of the General Motors Department. "In profitable times like these, it's only right that those profits come back to our facilities and to our proud UAW members."
Subscribe to the TV5 newsletter and receive the latest local news and weather straight to your email every day.
Copyright 2023 WNEM. All rights reserved.