VIDEO: Student helps stop school bus after driver has medical emergency
Published: Apr. 28, 2023 at 10:35 AM EDT
(Gray News) - Check out this video that shows a middle school student jumping into action when a school bus driver had a medical emergency.
The incident happened in Warren, Michigan, on Wednesday.
The district said the driver became light-headed and lost consciousness while driving the students home.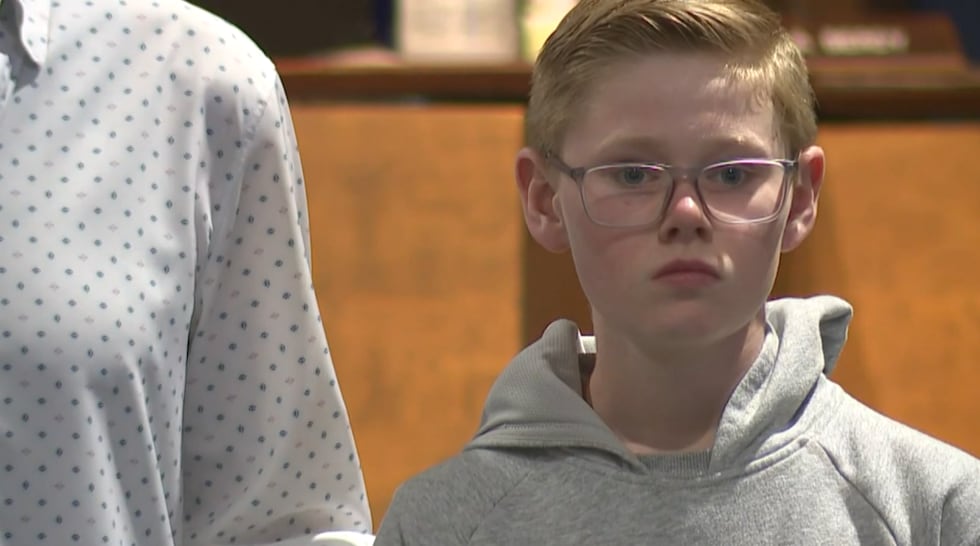 Seventh grader Dillon Reeves noticed the situation, jumped from his seat, grabbed the wheel and helped get the bus to a safe stop.
He also told other students to call 911.
Police and fire crews were able to quickly catch up to the bus to help.
Police said no one was hurt. The driver is recovering in the hospital.
The district superintendent praised Reeves' actions.
"And in my 35 plus years of education, this was an extraordinary act of courage and maturity on his part," said Robert D. Livernois, Warren Consolidated Schools superintendent. "He jumped up from his seat, threw his backpack down, ran to the front of the bus, grabbed the steering wheel and brought the bus to a stop in the middle of the road."
Copyright 2023 Gray Media Group, Inc. All rights reserved. WXYZ via CNN Newsource contributed to this report.