Police release name of shooter at Flint school parking lot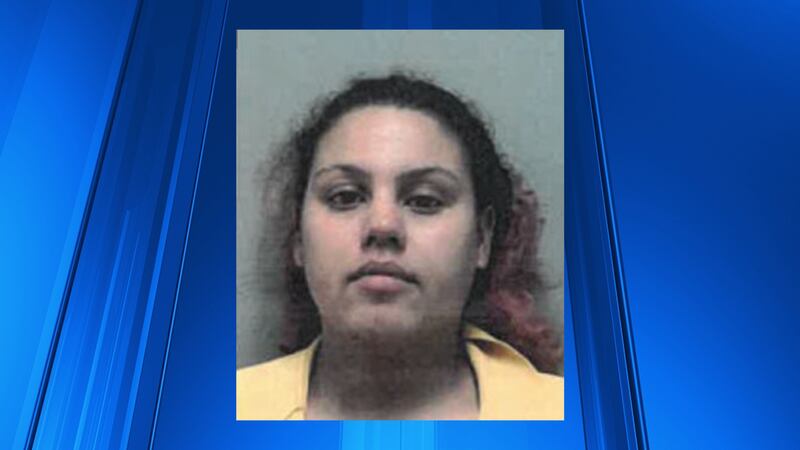 Published: May. 3, 2023 at 2:07 PM EDT
FLINT, Mich. (WNEM) - Police released the name of the 27-year-old Flint woman who was charged in relation to a shooting that occurred on Monday, May 1, in the parking lot of a school.
The shooting happened at the International Academy of Flint at about 3:30 p.m. It stemmed from a feud between two parents, Flint Police Chief Terence Green said.
Related: Woman injured after shooting in Flint school parking lot
According to the Genesee County Prosecutor's Office, surveillance video of the school parking lot shows the 30-year-old victim approach the passenger side of the shooter's vehicle, who police have identified as 27-year-old Chandra Cole-Weekly. The victim then stopped and got out of her vehicle.
The victim then walked toward the front passenger side window of the Cole-Weekly's vehicle and began to throw an unknown liquid at the vehicle, the prosecutor's office said.
The surveillance video showed glass breaking from the passenger side front window and the victim then got back in her vehicle and slowly drove away, the prosecutor's office said.
Police were dispatched to both the school, where they found Cole-Weekly in the parking lot in her vehicle, and to a nearby business where they made contact with the victim, who was suffering from a gunshot wound, the prosecutor's office said.
The victim was transported to Hurley Medical Center and then to the University of Michigan Hospital in Ann Arbor. She was originally listed in critical condition, but was updated to good condition on Wednesday.
Cole-Weekly was arrested at the scene and a firearm found in her vehicle was secured, according to the prosecutor's office.
Police said officers searched the school and determined that there were no other threats and no one else was injured.
According to police investigative reports, Cole-Weekly been in an ongoing argument with the victim and her family since January over allegations of a potential criminal matter that is being investigated by the city of Flint Police Department, the prosecutor's office said.
"This was a dangerous situation involving the discharge of a firearm in a school parking lot," Genesee Prosecutor David Leyton said. "While we are very thankful nobody else was injured, the sad truth is that a woman remains in treatment for a gunshot wound."
Cole-Weekly was arraigned in the 67th District Court of Genesee County on Friday, May 5. She was charged with assault with intent to murder, felony firearm, carrying a concealed weapon and possessing a firearm in a weapon-free school zone, police said.
Copyright 2023 WNEM. All rights reserved.