Three people seriously injured after crash on I-75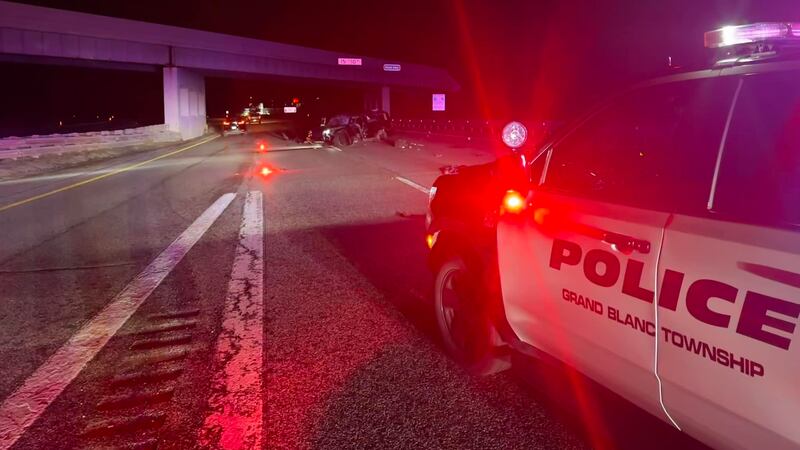 Published: May. 5, 2023 at 11:48 AM EDT
GRAND BLANC TWP, Mich. (WNEM) - Three people were seriously injured after a crash on I-75 in Genesee County Friday morning.
It happened shortly before 5 a.m. on northbound I-75 in Grand Blanc Township.
A 17-year-old Flint man was driving the vehicle northbound on I-75 when he lost control and rolled the vehicle several times, the Grand Blanc Township Police Department said.
A 17-year-old Burton woman, who was a backseat passenger, was ejected from the vehicle, police said.
An 18-year-old man was also in the vehicle.
All three were transported to local hospitals with serious to life-threatening injuries.
The crash remains under investigation.
Subscribe to the TV5 newsletter and receive the latest local news and weather straight to your email every day.
Copyright 2023 WNEM. All rights reserved.