'Click it or Ticket' enforcement begins May 15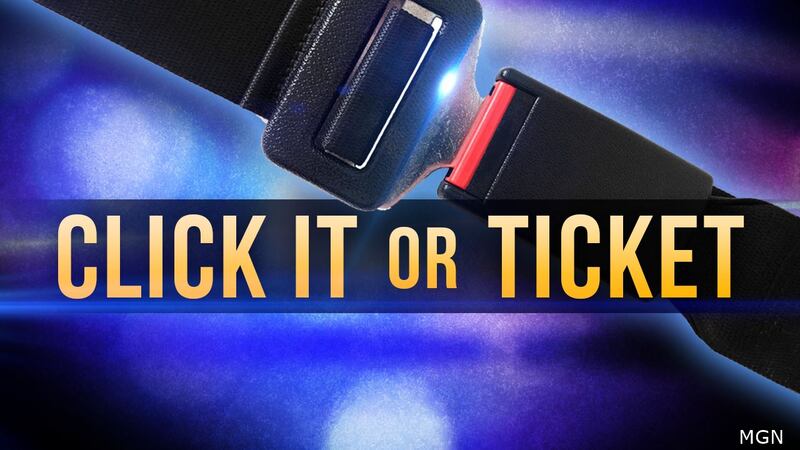 Published: May. 11, 2023 at 11:06 AM EDT
MICHIGAN. (WNEM) - The Michigan Office of Highway Safety Planning (OHSP) is enforcing its "Click it or Ticket" campaign, which will run from May 15 to June 4.
The University of Michigan Transportation Research Institute did a study on the number of accidents that happened in 2021. Results showed 254 people who were killed were not wearing a seatbelt, which is an increase of 11.4 percent over 2020.
"Wearing a seat belt is the most effective thing you can do to reduce injuries and save lives—and buckling up should be an automatic habit for drivers and passengers alike," said Katie Bower, OHSP director. "It's not just the safe thing to do—it's the law."
"As the busy summer travel season gets underway, we want to remind drivers and passengers to stay safe and wear a seat belt, every trip, every time," Bower added.
Men make up a majority of people killed in vehicle traffic accidents and wear seatbelts at a lower rate than women do, according to OHSP.
Young adults from 18 to 34 are at a higher risk of being killed because of not wearing a seatbelt, OHSP said, adding 60 percent of young adults were killed in 2020 while riding in a vehicle without a seat belt, making them one of the highest percentages out of all age groups.
By buckling up, the National Highway Traffic Safety Administration estimates people can reduce the risk of serious injury or death by 45 percent.
Michigan law requires drivers, front seat passengers, and people 15 and younger to be in a seated position buckled up.
The fine for not wearing a seat belt is $65.
Subscribe to the TV5 newsletter and receive the latest local news and weather straight to your email every day.
Copyright 2023 WNEM. All rights reserved.