Grand opening of Auburn greenhouse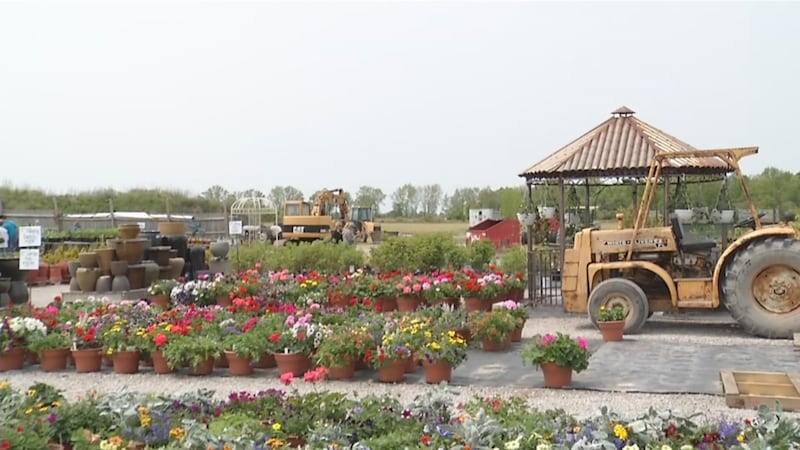 Published: May. 18, 2023 at 8:56 PM EDT
AUBURN, Mich. (WNEM) - There's now a new place to buy flowers after a local business celebrated the grand opening of their new greenhouse.
Loren Wambier, the owner of Warmbier Farms in Auburn, said the greenhouse was partly opened last year, but now it's officially open and welcoming customers to stock up on a variety of flowers and plants.
"We have annuals, we have perennials, we have shrubs, we have decorative trees and, yes, we definitely have some vegetables in there. I have tomatoes, peppers, watermelon, zucchini, some cucumbers. It's constantly changing though 'cause we're trying to keep up," Warmbier said.
The celebration will continue through Sunday, May 21 with master gardeners on hand to help answer your questions. The business will hold daily drawings, with a grand prize drawing on Sunday.
On Friday, May 19 from 10 a.m. to 1 p.m., a master gardener will teach you how to brighten up your shade garden. On Saturday, May 20, you can learn how to make a macrame terrarium. The cost is $20, and you must RSVP by calling 989-662-7002.
Finally, on Sunday, you can learn how to incorporate herbs in your garden from 11 a.m. to 2 p.m.
Subscribe to the TV5 newsletter and receive the latest local news and weather straight to your email every day.
Copyright 2023 WNEM. All rights reserved.