Lansing residents navigate 'No Mow May' confusion, potential fines
So far this May, the city of Lansing has issued about 1,400 warnings for overgrown lawns.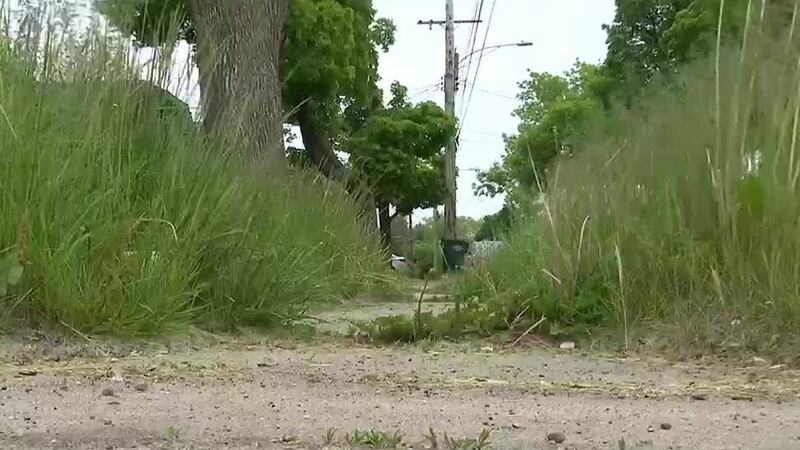 Published: May. 19, 2023 at 6:09 PM EDT
LANSING, Mich. (WILX) - It's "No Mow May" for some Mid-Michigan communities, but not all.
Related: 400+ in East Lansing take part in 'No Mow May'
The idea behind "No Mow May" is to allow for natural growth, which provides a vital food source for pollinators such as dandelions and clovers, but not all cities allow it. If you decide to participate in a city that doesn't recognize the effort, you could face a fine.
In Lansing, people who let their lawns get more than eight inches high, will get a warning. If it's not taken care of, the city will impose a fine. So far this May, the City of Lansing has issued about 1,400 warnings for overgrown lawns.
The Lansing residents News 10 spoke with today see unoccupied homes as a bigger problem. They say many vacant properties have un-kept lawns year round, that only get taken care of it someone complains about it.
While they appreciate the need to protect pollinators, they also say they appreciate the rules to keep lawns maintained.
"I understand the concept of encouraging pollinators definitely," said Sue Quagliata, a Lansing resident.
Sue Quagliata and her husband live in Lansing and keep their lawn mowed and their gardens tended to. For their neighbors, however, it's a different story.
"There's yards on our street that, you know people aren't living in the houses. So they grow long, and then one of the neighbors calls," said Quagliata.
Lansing's code enforcement will issue warnings and fines to un-kept lawns, but she says it's a re-occurring problem with empty homes. However, in her yard, they've found another way to support local pollinators.
"What we do as a family, and I think my sons both do it, is we don't spray pesticides," said Quagliata.
While the city of Lansing expects people to maintain their lawns year round, a lot of the people I spoke with today said they were confused by no mow may, and whether it applies to them or not.
"Until the ordinance changes, we will be following the ordinance, and again it's a city council decision to change that ordinance," said Andy Schor, Mayor of Lansing.
The city of Lansing doesn't allow grass past eight inches and does not make an exception for the month of May.
Mayor Andy Schor says warnings and fines are usually handed out on a complaint basis, complaints that some Lansing no-mow residents haven't received yet.
"Yeah no we haven't, I was a little bit concerned that we would just because our neighbors have beautiful lawns and they've all mowed it, except for one of our neighbors. It's a small thing that we can do, and if you don't want to do it maybe don't complain on your neighbors," said Deyanira Nevarez Martinez, a Lansing Resident who chose to participate to protect the environment.
Mayor Andy Schor says they get thousands of un-kept lawn complaints every year.
If you don't comply with the initial warning issued, the city will charge you $265 in fines, and an additional $95 per hour for a mowing service.
Read next:
Subscribe to our News 10 newsletter and receive the latest local news and weather straight to your email every morning.
Copyright 2023 WILX. All rights reserved.