Cutting the cost of child care in Michigan
Most people would love to have their second biggest expense cut by a third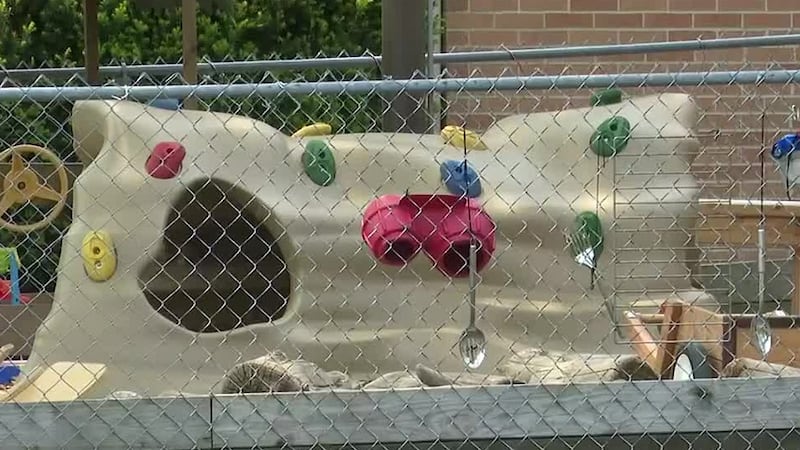 Published: May. 23, 2023 at 5:52 PM EDT
LANSING, Mich. (WILX) - If you're a parent, you know that affordable childcare centers are hard to find. The state of Michigan is highlighting critical childcare needs for families in the state. By splitting the cost of child care, programs in Mid-Michigan are helping families get quality care without breaking the bank.
Since the COVID-19 pandemic, Michigan has seen a 7% drop in the number of childcare centers – and with costs going up, parents like Gavin Greenway have to make hard decisions.
"I had to strong arm my family into you know, helping me out, so kind of like, no other options...I have to work."
Greenway is a single dad with a six-year-old daughter. He said child care was one of his biggest expenses, spending $600 a month on two days of care.
"If I would've had to pay for five days a week of childcare, pre-school age, that would've literally been my entire paycheck. And I feel like I make pretty middle-class money."
He said one day his job asked "if we were to help you guys with something or what kind of benefit would you like us to offer that we don't offer?" Greenway recalled telling his employer, Goyette Mechanical, that childcare assistance would be most helpful to him. Greenway was connected with the Michigan Tri-Share program and said his childcare expenses became more affordable.
The Child Care Network facilitates the program. Executive director, Annette Sobocinski, said they recruit employers to participate in the program and help families determine if they are eligible.
"So there's three different entities that help share in the cost of care. One is employer. Eligible and signed-on employers pay one-third of the cost of childcare. The parent themselves pay one-third of the cost of care. And then the state pays one-third of the cost of care," said Sobocinski.
A three-way split, helping working parents, like Greenway, foot the bill. "It's cut my second biggest expense by a third, is what it's done. I mean besides the mortgage, it was childcare and now that is a third of what it was."
In addition to helping families find quality care, the Tri-Share program also helps childcare centers with training, consultations, and other resources.
Click here for more information on the Tri-Share program for working parents.
Subscribe to our News 10 newsletter and receive the latest local news and weather straight to your email every morning.
Copyright 2023 WILX. All rights reserved.