Tri-City Brewing Company starts new expansion project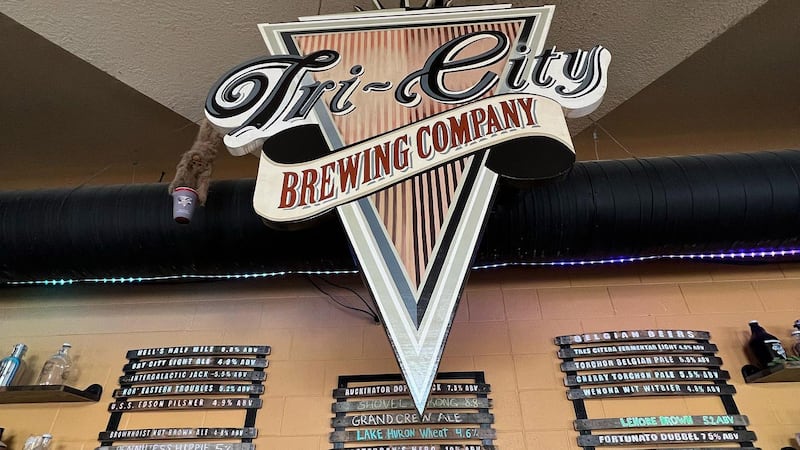 Published: May. 24, 2023 at 9:50 AM EDT
BAY CITY, Mich. (WNEM) - The Tri-City Brewing Company is expanding.
The microbrewery and beverage manufacturer in Bangor Township started its new expansion, which will create a larger event space area as well as accommodate 100 more guests. The expansion, which will cost $282,000, is the first stage in building out a classic beer garden unlike anything else in the area, Bay Future Inc said.
"Tri-City Brewing is Bay City's hometown brewery. All of the beer that you drink here is made here and it's the only place like this in the area. After the changes that COVID brought to the restaurant industry and the adjustments we had already made to our business, we saw an opportunity to expand the taproom. Our patrons showed us they loved the temporary outdoor seating so we decided to build a permanent space they can enjoy outdoors throughout the year. We're very appreciative of all of the support we have received for this project," said Kevin Peil, founder and president of Tri-City Brewing.
The expansion includes a 1,200 square-foot pavilion with indoor/outdoor seating and glass garage doors that can be opened during warmer months. It also includes about 500 square-feet of an outdoor patio.
The Bangor Township DDA supported the project with a financial incentive of $55,875, Bay Future said.
"Tri-City Brewing is a destination in Bangor Township, Bay County, and for the region. The Bangor Township DDA is thankful the brewery chooses to call Bangor Township home. It only made sense for us to support this project financially and to make the process of expansion for the brewery as seamless as possible," said Lee Newton, chairman of Bangor Township DDA.
The project is expected to be completed by the middle of July.
To learn more about Tri-City Brewing visit www.tricitybrewing.com or visit its Facebook Page.
Subscribe to the TV5 newsletter and receive the latest local news and weather straight to your email every day.
Copyright 2023 WNEM. All rights reserved.