Claressa Shields switches opponents, raises the stakes for Detroit fight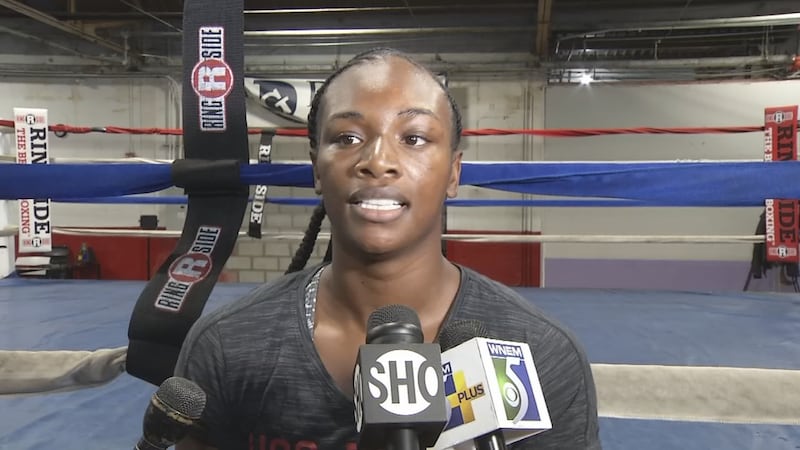 Published: May. 25, 2023 at 1:01 PM EDT
DETROIT, Mich. (WNEM) - Undisputed middleweight world champion boxer and Flint native Claressa Shields' opponent has changed in her upcoming June 3 fight at Little Ceasar's Arena.
Shields will now face no. 1 ranked middleweight contender Maricela "La Diva" Cornejo in the main event. The fight was first against Hanna Gabriels, but based on the results of a Voluntary Anti-Doping Association test, the promotions company behind the event made the change.
Shields, dubbed the G.W.O.A.T. which means the greatest woman of all time, and Cornejo said they are looking forward to the fight.
"I told my team to get me the best," Shields said. "Cornejo is a tall, tough Mexican full of pride who's in great shape and wants to beat me. She's ranked number one. That's exactly what I want for my Detroit homecoming and for my fans around the world. I'm looking forward to a great performance on June 3."
Cornejo also had a strong statement about their upcoming showdown.
"When Shields faced a Mexican in the cage, she lost. Now she will lose to a Mexican in the boxing ring," Cornejo said. "I just finished an amazing fight camp and am in the best, strongest physical and mental shape of my life. My team in Vegas has sharpened me like a knife for this moment. On June 3, I will become Undisputed Champion!"
Tickets for the event can be bought by clicking here.
Subscribe to the TV5 newsletter and receive the latest local news and weather straight to your email every day.
Copyright 2023 WNEM. All rights reserved.